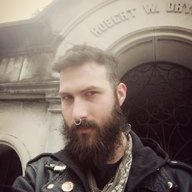 Joined

Mar 11, 2013
Messages

59
Current Location
Ok, before people send links to other threads I have done EXTENSIVE research both on this site and elsewhere about the legality of open carry of large knives.
I am aware that most states do not place restrictions on length for fixed blade knives carried openly as long as the blade is question is not a 'dirk, dagger, or stiletto' eg. a knife used for stabbing
The tricky part is how vague some of these laws are. For example Pennsylvania case law states that knives carried on one's person must have a 'common lawful purpose' which I feel is painfully subjective.
http://knife-expert.com/pa.txt
D.C. also places restrictions on knives without 'utility uses'
http://www.knifeup.com/knife-laws-in-washington-d-c/
I mean you could compare two very different knives such as a USMC Ka-Bar and a Mora or other similar camp knife. Most would consider both to be 'survival' knives with lawful or utility uses but under the framework of a law like that does a Ka-Bar have 'common lawful purpose' if it is only used lawfully or would it be illegal because it is a 'combat knife'? Really confused about what and what is not ok in areas with vague laws if anybody has personal any personal experience or can shed some light on the subject I would really appreciate it.