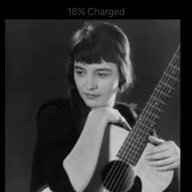 Joined

Mar 29, 2017
Threads

1
Messages

2
Reactions

0
Current Location
Departing from:
JaCkSoNvIlLe, fLoRiDa
Destination:
gReEnSbOrO, nOrTh cArOlInA
Date range:
aSaP
Howdy good folkies,
RooLah here¬*
My little stint in ole jax is coming to its close.
its been a good run.....its been a good run.
putting out feelers for a ride, because:
my thumb feels lazy,
with all the csx changes here, things are morphing fast, and,
with all this heat&humid, im feeling not in the mood to take one for the team and scout/do recon on new yard happenings.
lazy lazy lazy lazy.
but then again, hey, im a hardworking broad who deserves some space for lazy. TREAT YOSELF.
i fancy myself a poetess, a baaaad mama, & craftsman of the fine art of the hustle.
blah blah bum stuff
blah blah divine beings living a human experience right now
CHEERS!