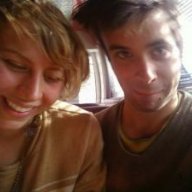 Joined

Dec 26, 2009
Messages

16
Reaction score

5
Location
Oakland locals mobilize to honor Joseph Stack with a candle light vigil
Oakland locals have organized an open and public candlelight vigil to this evening at five PM in response to Joseph Stack's act of dissent against the IRS yesterday morning in Austin Texas. The focus will be to engage in discussion about the truth surrounding his actions and in doing so to honor him and the two casualties of his attack. We will be gathering at 2000 San Pablo Avenue in front of the welfare office and walking together to the IRS building half a mile away. In the spirit of commemoration and reverence, we will be reading his suicide manifesto.
Similar displays of affinity and solidarity have begun organizing in Portland, Chicago, and New York.
Attached is a link to his manifesto. Joseph Stack is a comrade and a hero. He died in an act of resistance. It is evident in his writing that he is such. Rallying behind him is a tactic to ensure that his true motivations are not lost to the bullshit propaganda.
http://www.businessinsider.com/joseph-andrew-stacks-insane-manifesto-2010-2
I'd like to encourage anyone who feels as strongly about this man's contribution to our struggle against capitalism to consider taking similar actions. This is a time at which we have the attention of the world and the powers at be on us, and if we are able to mobilize and utilize this, we have the potential to gain a great deal of momentum. I don't know how everyone else feels about this, and I know I have many friends who disagree with Joseph Stack's actions, but I feel that its very important to understand the opportunity that we have been afforded at the expense of this man's life.
"I choose to not keep looking over my shoulder at "big brother" while he strips my carcass, I choose not to ignore what is going on all around me, I choose not to pretend that business as usual won't continue; I have just had enough. I can only hope that the numbers quickly get too big to be white washed and ignored that the American zombies wake up and revolt; it will take nothing less."
-Joe Stack 1956-2010
In solidarity,
Ryann