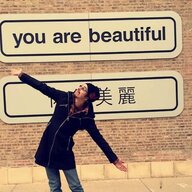 Quality Control Queer Commando
Staff member
Moderator
Joined

Aug 20, 2010
Messages

1,581
Current Location
Traveling from

Chicago, IL
Destination

Santa Cruz, CA
Hey everybody, figured I'd throw this out there to anyone interested. I'll be leaving Chicago this Friday, November 30th and heading to Santa Cruz, California. I'll be taking i-80 the entire way and would welcome some company! I only have one seat in my car, so I'd only feel comfortable driving one other person, but I do have room for a pet if you have one. This is gonna be a straight shot trip so I expect to be in Santa Cruz by the 3rd, possibly the 4th if I'm draggin ass.

A few things about me; I'm queer as fuck so you have to be alright with that. Gas money is always appreciated but not necessary. I'm weed friendly, alcohol I don't drink much but it's fine if you do so long as you're not a shitty drunk.

I think that about covers it. Let me know if you're interested.