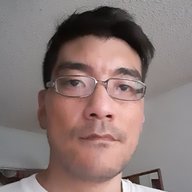 Burrito fund contributor
StP Supporter
Joined

Nov 26, 2018
Messages

5
Location
Hello all, my name is Aaron. I am 42, living in San Jose, CA. I have lived here my entire life and someday I hope to get out of here. I have no idea where to go though.
I'm often called a loser, deadbeat, and other insulting things because I'm an old guy who never left my parents' house, didn't graduate college, and I still work a low income job in retail. I guess I understand why I'm looked down at but its not like I purposely chose a lower path in life. Its hard to explain. I won't elaborate on this because I don't want to write a whiny intro.
Anyway, I have an inner feeling that I will be forced to finally hit the road someday, so thats why I joined this site. I have always dreamt with admiration for the drifter's lifestyle, or at least the idea of not being stuck in one place for long. I realize the harsh reality of survival is far from what my imagination perceives. So I hope to expand my knowledge by reading everything you all write about and make appropriate preparations so that when I finally do leave the nest, I will go with a readied plan in mind.
Thanks for reading this. I wish I had something cool or funny to say but I really don't.