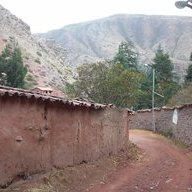 Joined

Jun 22, 2017
Messages

6
Current Location
Newbie here, asking some random questions, because I can't come up with a neat all encompassing question that would satisfy my interest. I realize people's circumstances vary widely, so I expect the answers to vary accordingly. But those questions are very relevant to my personal situation and choices I'm considering, and that I might expand on later.

I will try to formulate 3 specific questions:

1) for those who are living this lifestyle (meaning the loosely defined lifestyle generally reflected on this forum) by choice more than necessity, are you ever tempted to get back to a "normal" life? What are your regrets, if any? If you gave up a good career that you will unlikely get back into again, I'm especially interested to hear from you (here or via pm).

2) what overall motivates you, besides necessity? Do you get tired of the traveling, of having to invest energy into things that could so much easier be accomplished with more conventional means/money?

3) Do you have a plan for retirement, or for a time of medical emergencies, future illness, possible physical decline? Do you have plans in general that go beyond day to day travel?