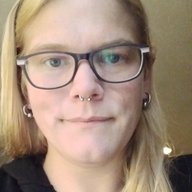 Joined

Nov 16, 2020
Messages

4
Reaction score

4
Homebase
Hey all!
I'm new to this group.
Basically, I'm a traveler but I've been living in Colorado for the past 6 years. My lease is up in December, and I'm thinking of a change of scenery with no permanent destination. Its myself, a van, and my dog, Abbey, a 3yr old Australian Shepherd.

Looking for community. I've done communal living before, and I'm looking for some kind of community house to stay for the winter. I can cook, clean, and potentially earn income depending on location (i have a good resume and also doordash for money).

I've tried the intentional community website, which is a good resource, but not active enough to get good responses. But basically, I really want to be surrounded by like minded people.

I'm an artist, kind of a hippie, kind of a punk, but I don't look the part. 420 friendly, been to 5 Rainbow Gatherings, lived in an anarcho squat and various punk houses in my 20's. No hard drugs. Well traveled and intelligent, someday I plan on writing a book.

So I'm still figuring out how this site works, but if anyone has leads on where I can travel to, let me know. Preferably on the West Coast.

Peace.