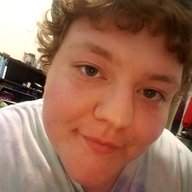 Joined

Jul 16, 2019
Messages

8
Reaction score

9
Age

23
Homebase
Website
Hiya, I'm Emmet, a 20 year old newbie who plans to travel in, oh, 6 months (?) My only travel experience is a middle school orchestra trip to Cali so you might say I'm seasoned as fuck lol. I plan to explore the west coast for a while and then high tail it east to meet up with a couple of close friends who have been poking and prodding at me to travel for years now. I planned to start traveling the instant I hit 18 but agoraphobia had other plans and I ended up shacked up in a room for 2 years. whelp, that's life.
I'm transmasc nonbinary and currently working as a dishwasher in Eugene OR to pay for top surgery but as soon as that's over with I'm hitting the road. I would love to hear from other trans/queer people or really just anyone if you have advice, stories, cautions or whatever else relating to surviving on the road as a queer person. I appear pretty feminine so I have the usual bio-women worries and on top of that I worry about coming across transphobes. In particular, I have fears about
hitchhiking
alone and wonder if I should find a road dog first.
Anyways, uuuuh, about me. I'm pretty artsy and spend all my free time drawing and hand-painting patches or playing music. I can kick some serious ass on the double bass but I've heard hopping trains with a double bass is a bit of a hassle so I'm teaching myself guitar so I can make that ca$h money on the road. I moved up to Alaska for 10 years, and spent a few of those years in the Alaska punk scene doing the usual stuff a 16 year old punk does, ya know, bumming cigarettes, begging for rides, and making adorably bad jackets. Now that I'm older and finally kicked my agoraphobia's ass I just wanna travel and go to shows. simple as that.