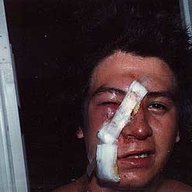 Joined

Nov 4, 2014
Messages

82
Current Location
Hope I put this in the right place, it's an IT question.
I'm trying to make my web experience cleaner, so I started running an app that blocks scripts, but sometimes I have a hard time figuring out what to enable and when... I know I have to enable some, and I get the attached list of options on STP, but I'm totally reluctant to allow the alphabet company to run jack even though I know I have to allow some for functionally, and I have no idea what the battle for the internet is, so nope, nope nope. I am old enough to know what the
Battle of the Planets
is tho, and I'm totally down with that.
I'm having a bit of an issue since I started blocking flash, scripts, and added a host file that points the common criminals (effing facebook is on nearly every site) to a null 000.000.000 IP.
Is there a 'usability' guide somewhere on STP? I tried searching.
Thanks in advance.