Joined

Jul 13, 2012
Messages

159
Reaction score

1,146
Location
so i thought i'd post about my travels in the past year from russia to hitch hiking
central america
and
south america
, but im going to start with some photos of my first train ride (philly to baltimore) which i went on before i left the country
I'd been traveling/working with the circus for the last 6 years but decided it was time to get the fuck out, move on, and REALLY start travelling. I went to Russia for about a month (which i will write about and post pictures of seperately), came back to NYC and decided to hop a train with my bff, neither one of us ever having done it before, so heres some photos
we headed to philly to meet up with a friend I made on here, John ( @foxspirit still out there ?)
we hung out with him and two other dudes, Jamaica and Greg, by the river next to the tracks.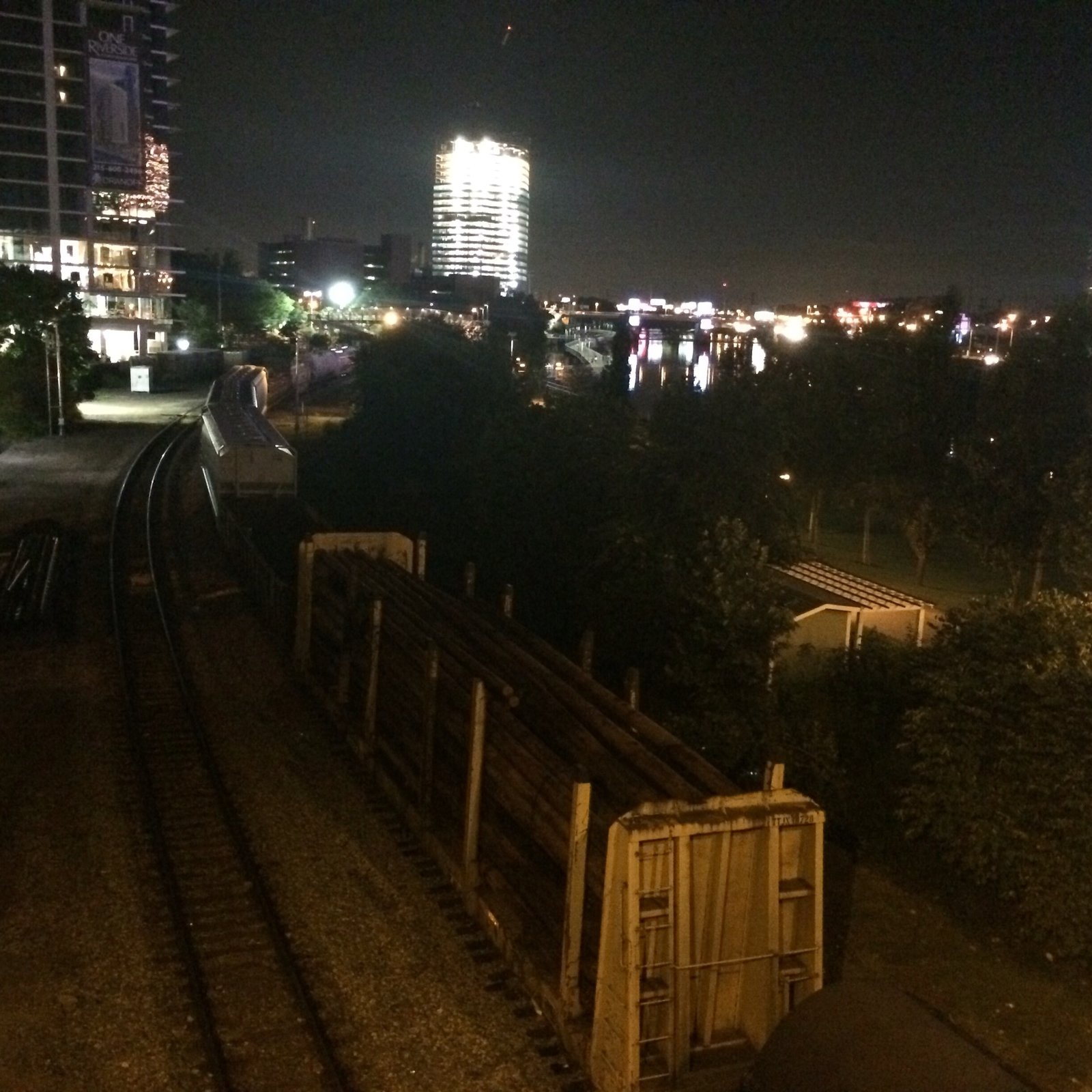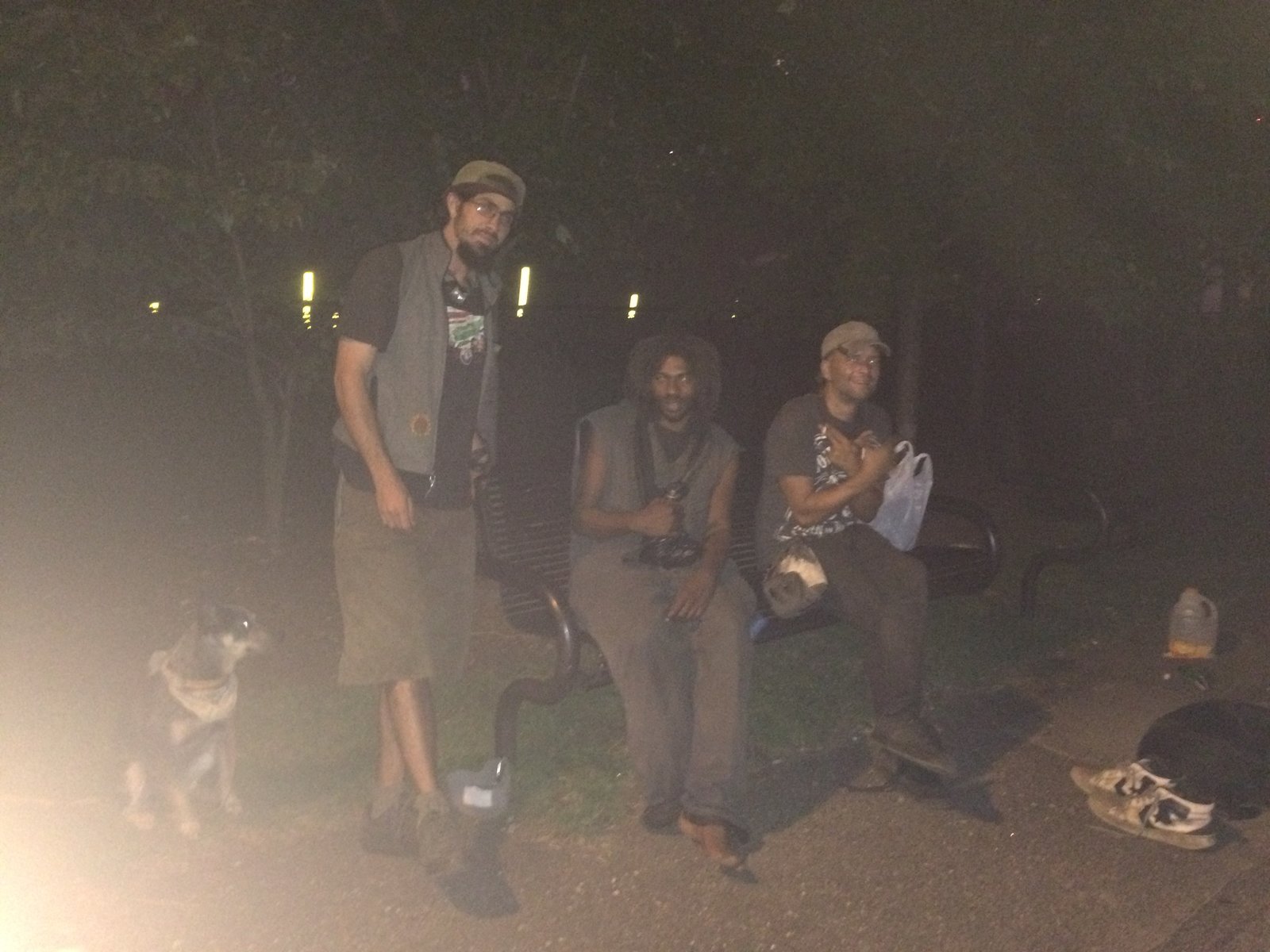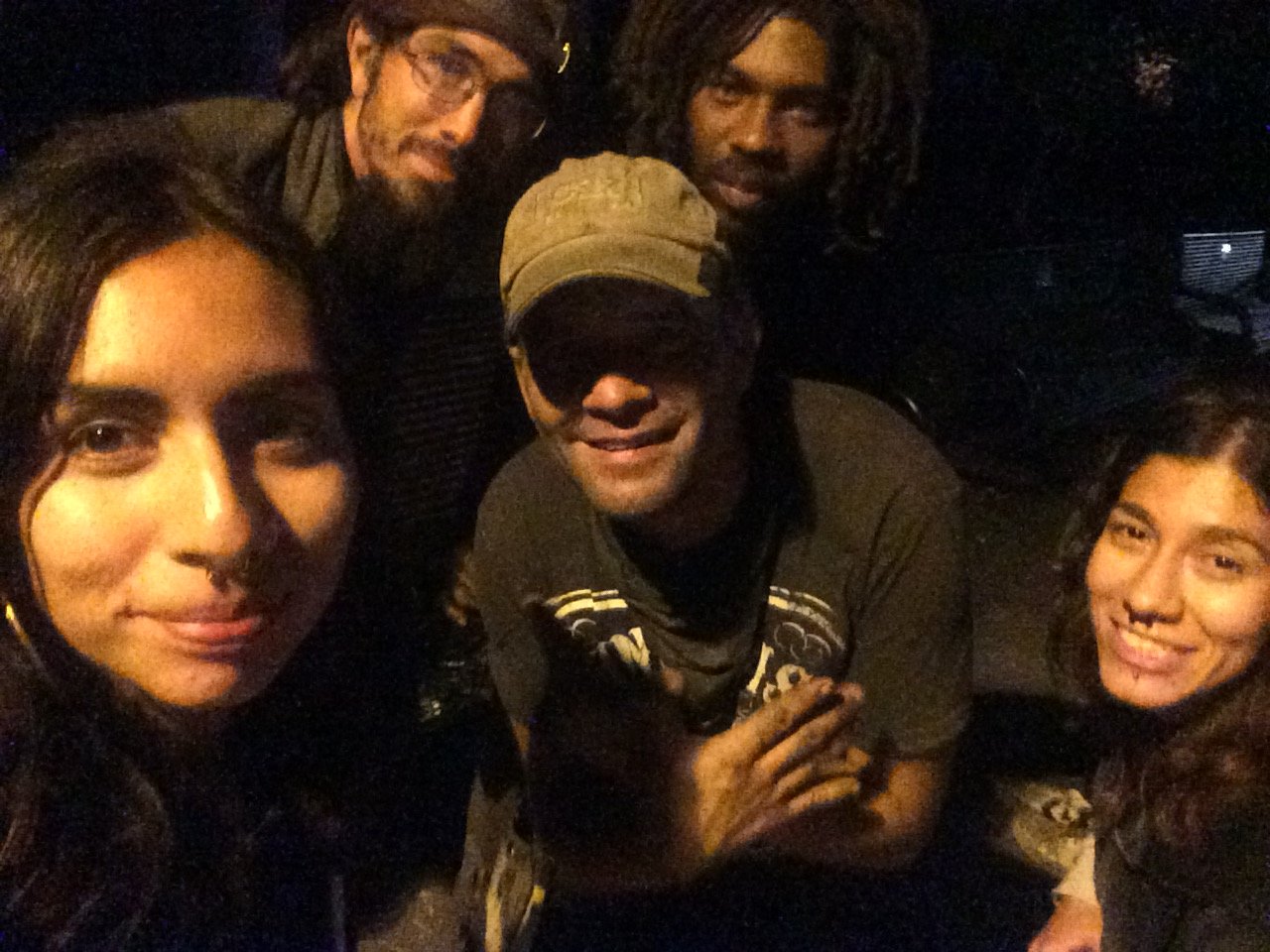 a train rolled in and stopped for a few hours.
John said we could get on that train if we wanted to. I didnt expect everything to happen so fast and Greg was excited to put us on our first train and send us off, so he took me to the train, showed me how to climb across and we walked down the train looking for a good car. He was really excited to explain eeeeeeverything to me as we walked past it.
"A GRAINER! PERFECT! YOU CAN FIT IN HERE, IN THERE, IN HERE, YOU READY?"
"omg ok wait i gotta go git my friend and my stuff!"
I went to git my stuff and they all came along to see that we got settled in with enough food and water for the ride while Greg demonstrated a ton of different positions
"OMG THIS IS GREAT YOU CAN SIT HERE OR IN THERE, OR ONE OF YOU CAN LAY IN THERE AND THE OTHER ONE IN THERE AND YOUR BAGS OVER HERE, OR YOU CAN BOTH FIT HERE LIKE THIS! YOU CAN EVEN CLIMB THIS AND JUST HANG FROM HERE THE WHOLE RIDE OR YOU CAN EVEN SIT HERE AND JUST SIT LIKE THIS SEE NOBODY CAN SEE YOU IF YOU SIT LIKE THIS YOU GUYS ARE GONNA HAVE A GREAT TIME!"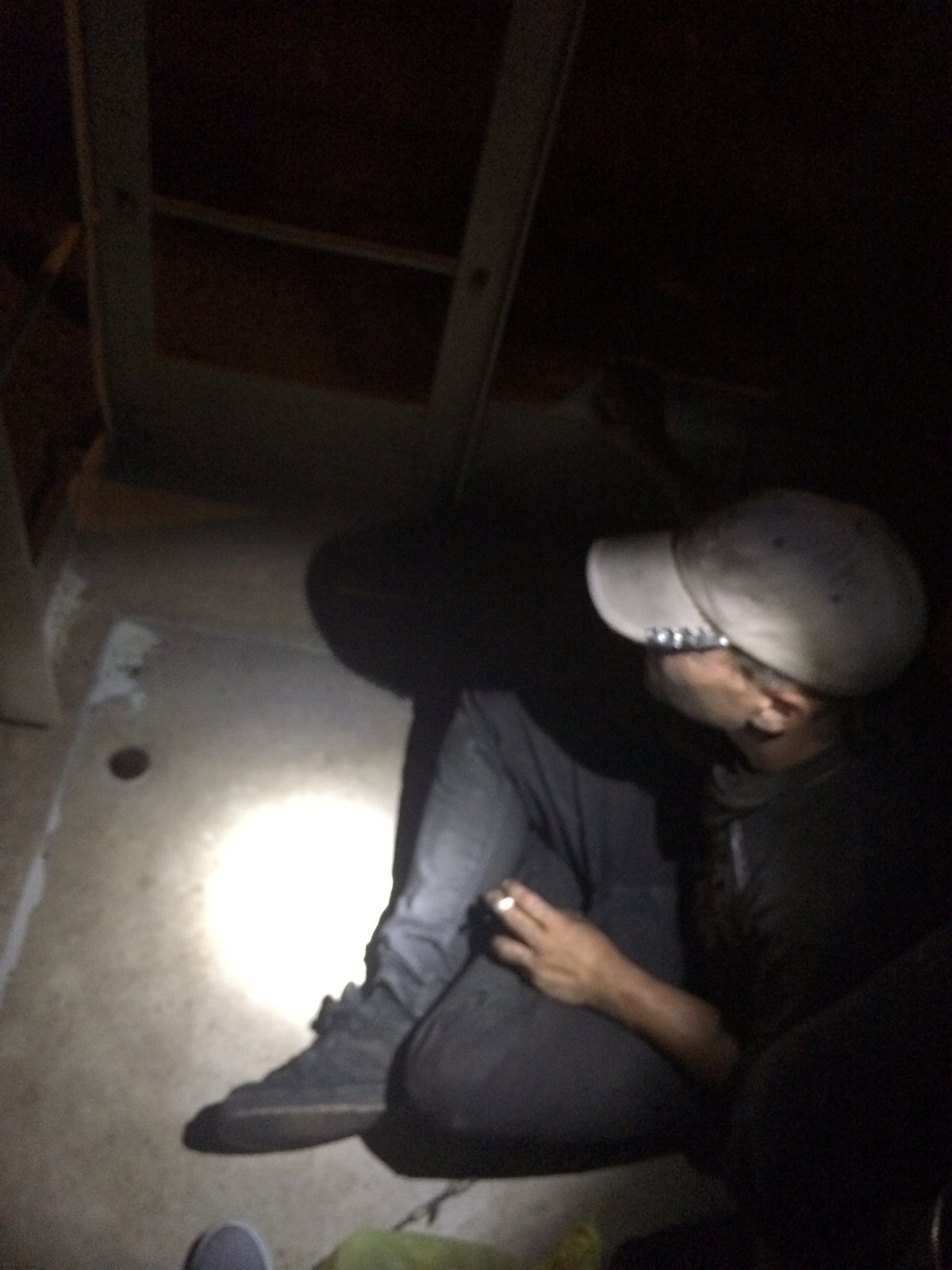 Greg showing me one of the many ways i can sit Hahaha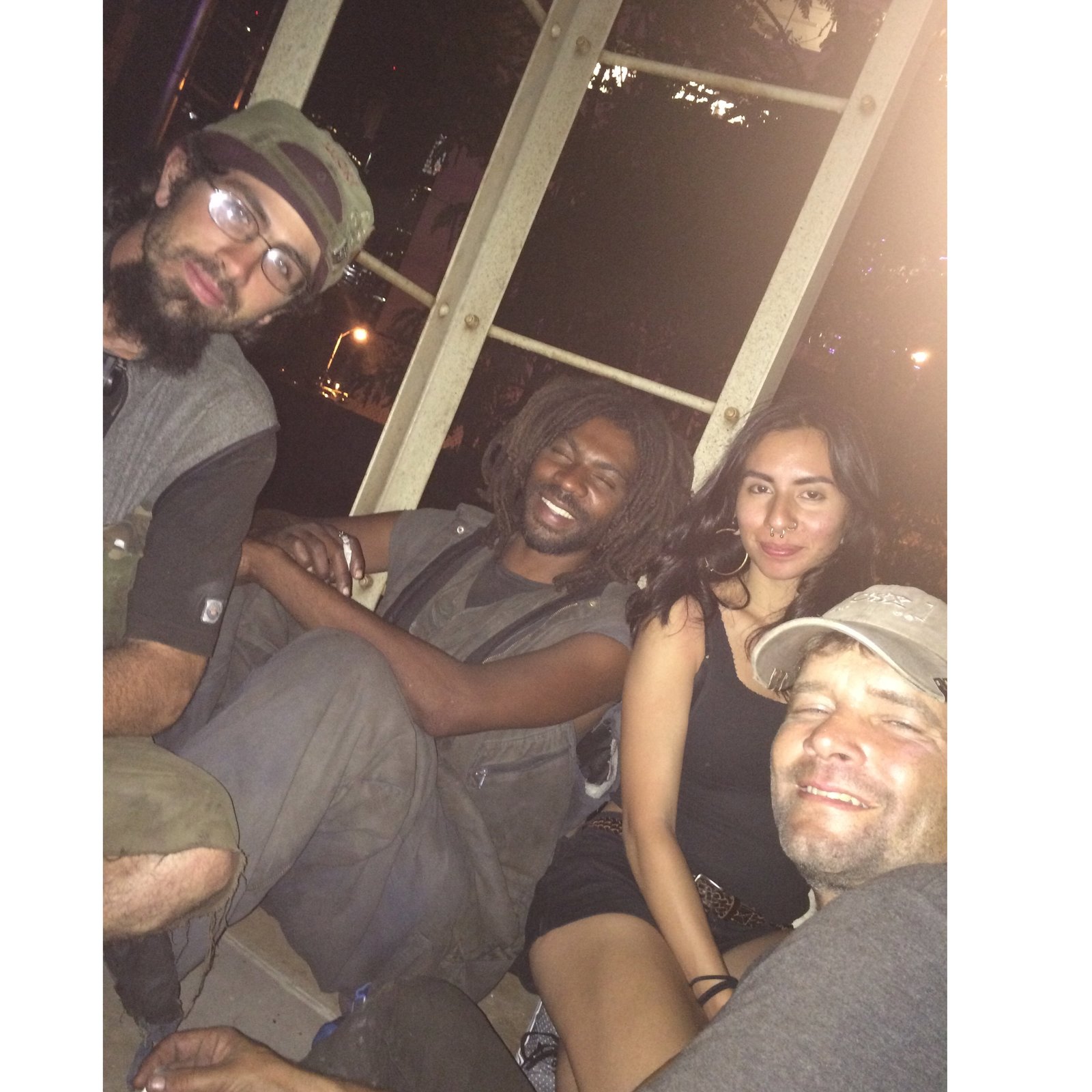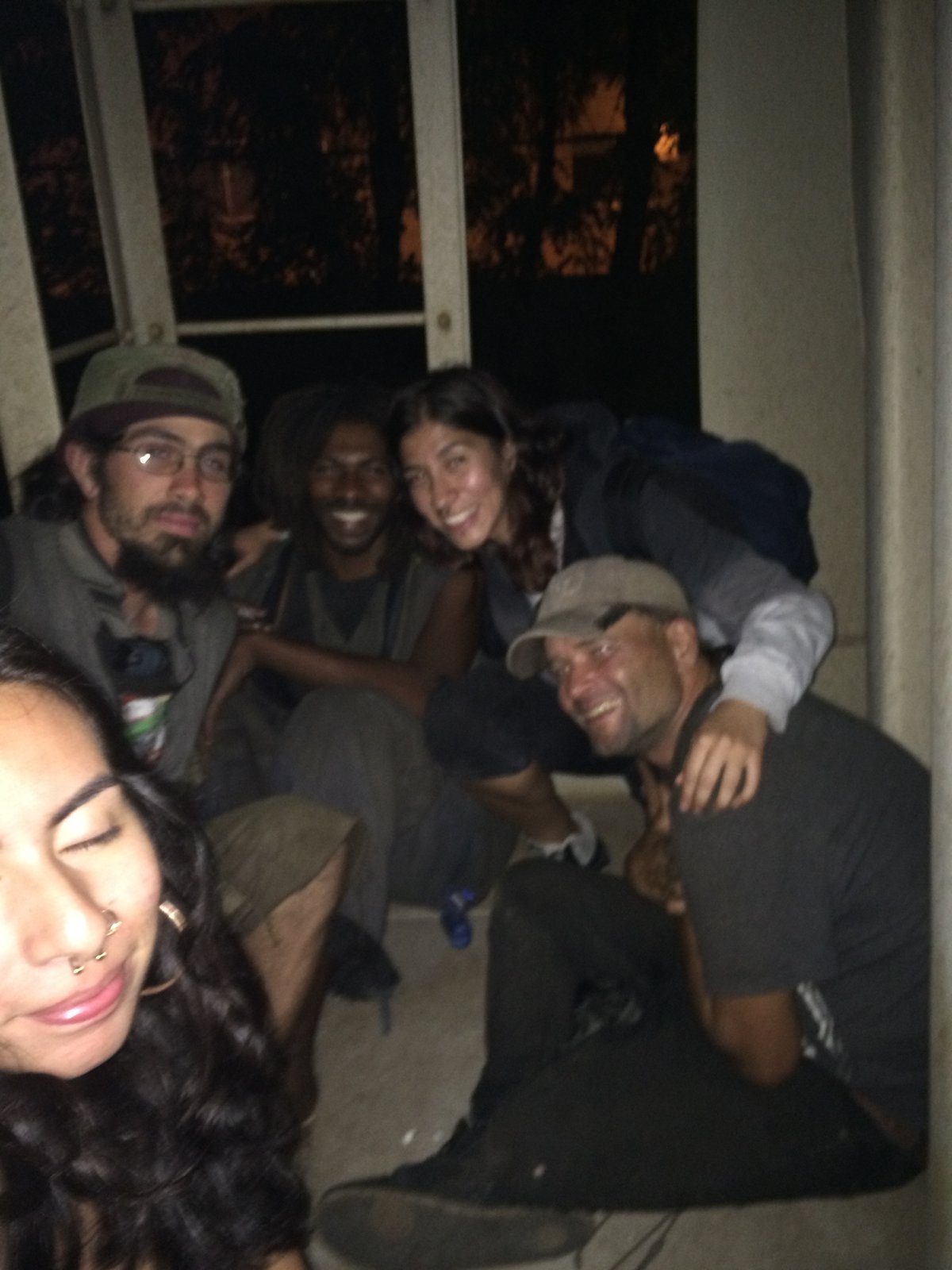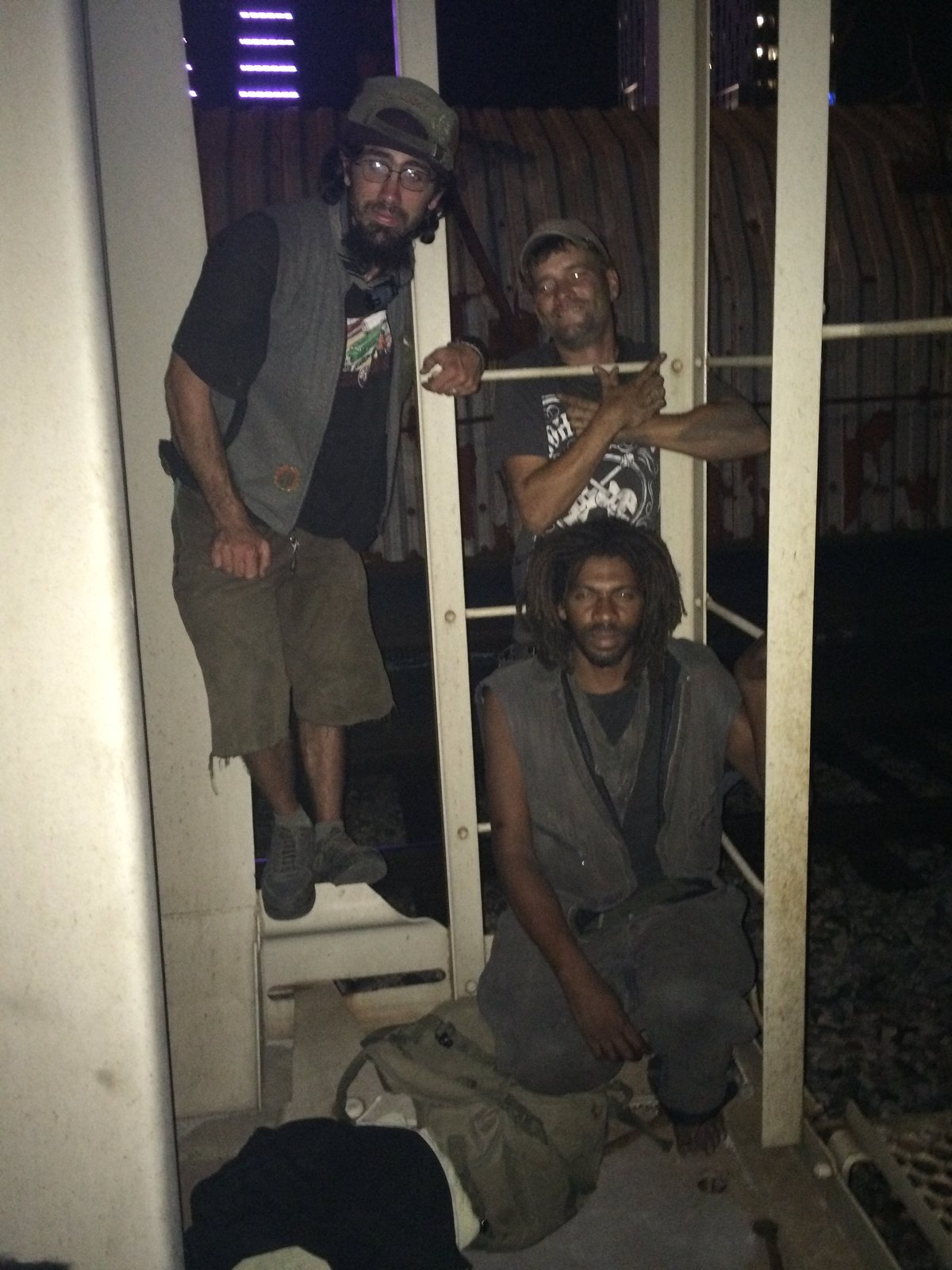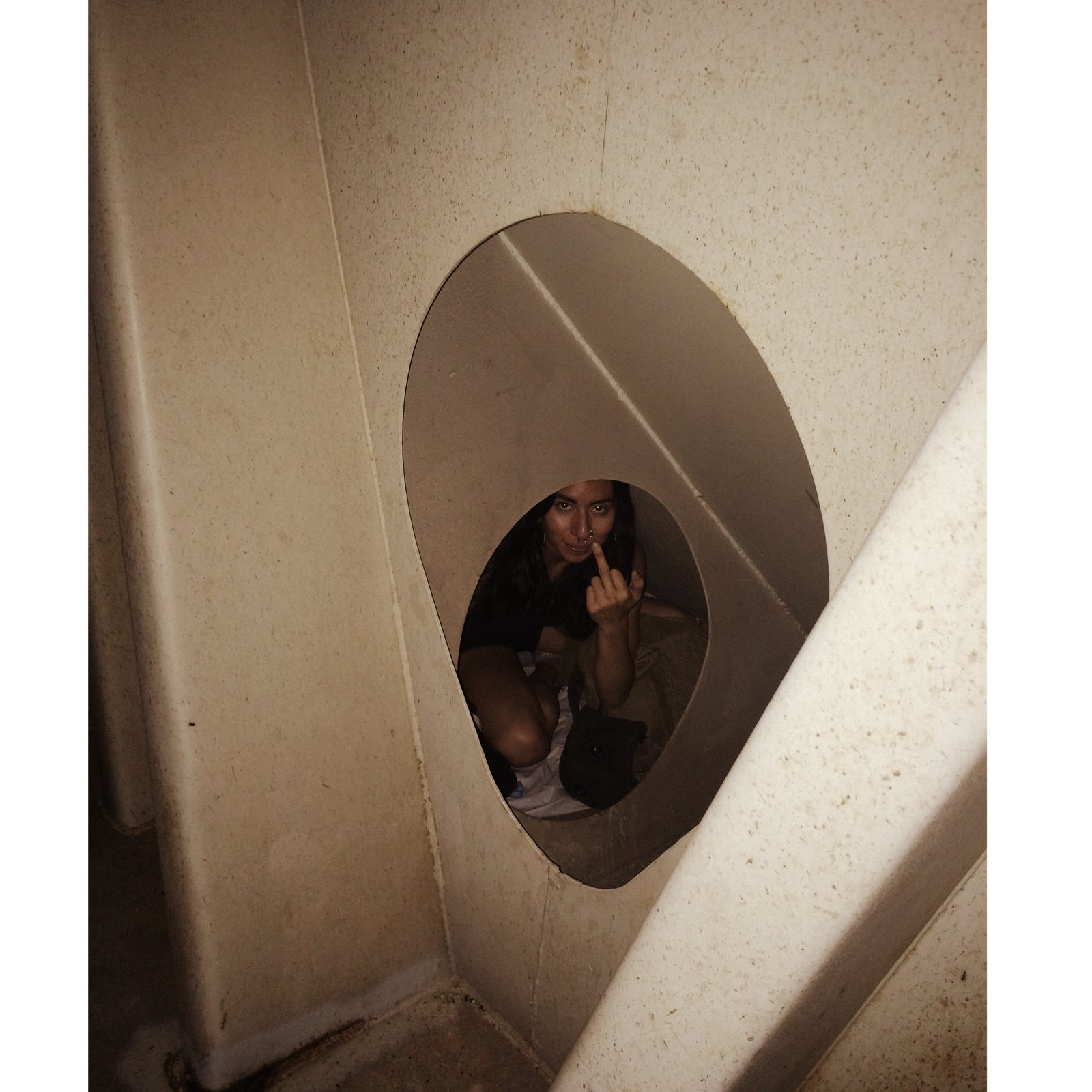 So after our glamourous photoshoot, they stuck around to give us lots of tips on how to have a safe trip, how to get on and off, etc. and it was time to say goodbye to our railyard spirit guides<3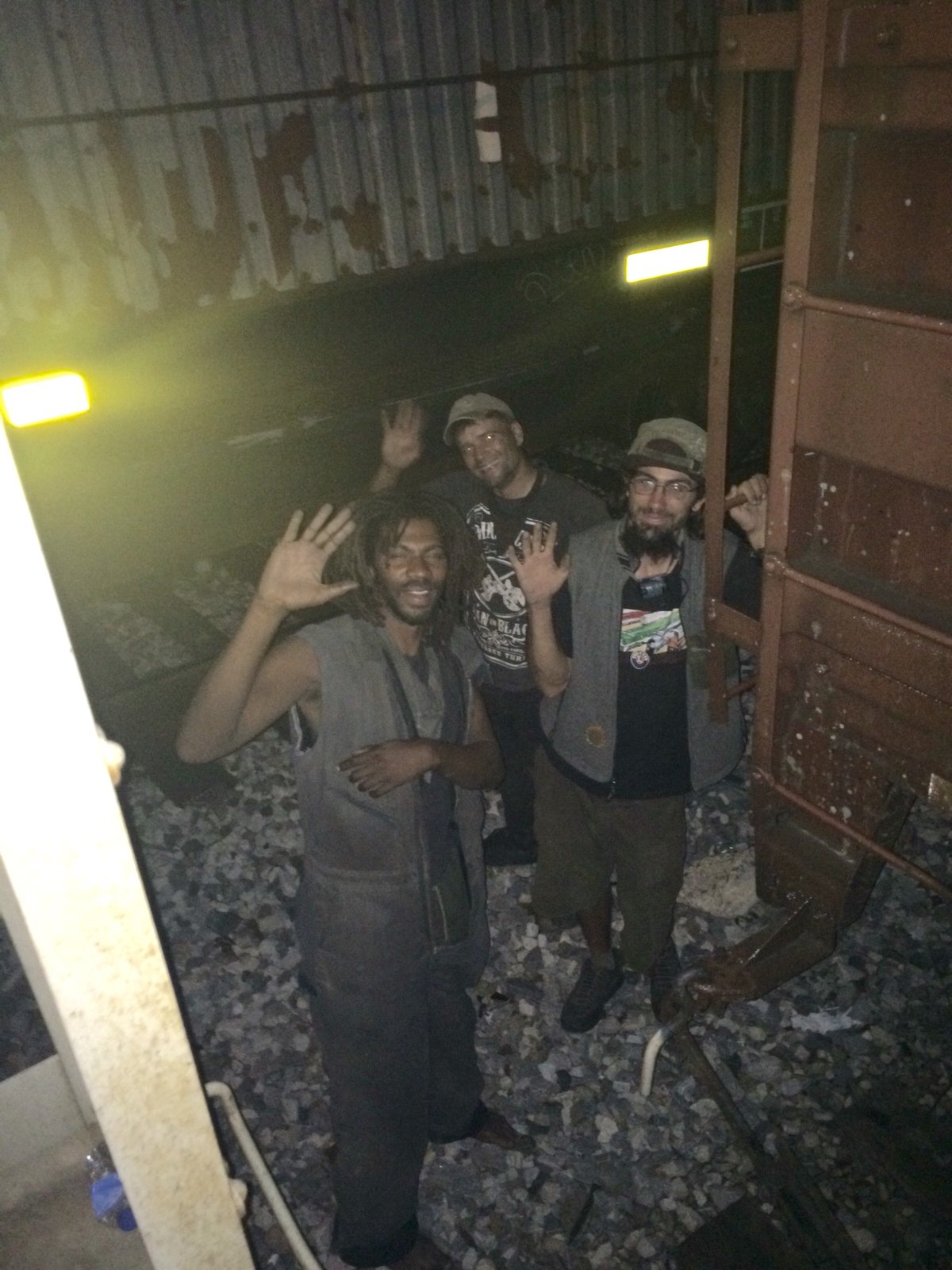 They went back to their stuff by the river and my friend and I were settled in the grainer, very lucky to have had such sweet guys to guide us.
Within a few minutes the train started moving. I tucked myself in one of the holes and went to sleep for a few hours. It was a very comfortable ride, arrived in Baltimore by morning. We decided to get off there instead of Richmond, just ta see what Baltimore was like.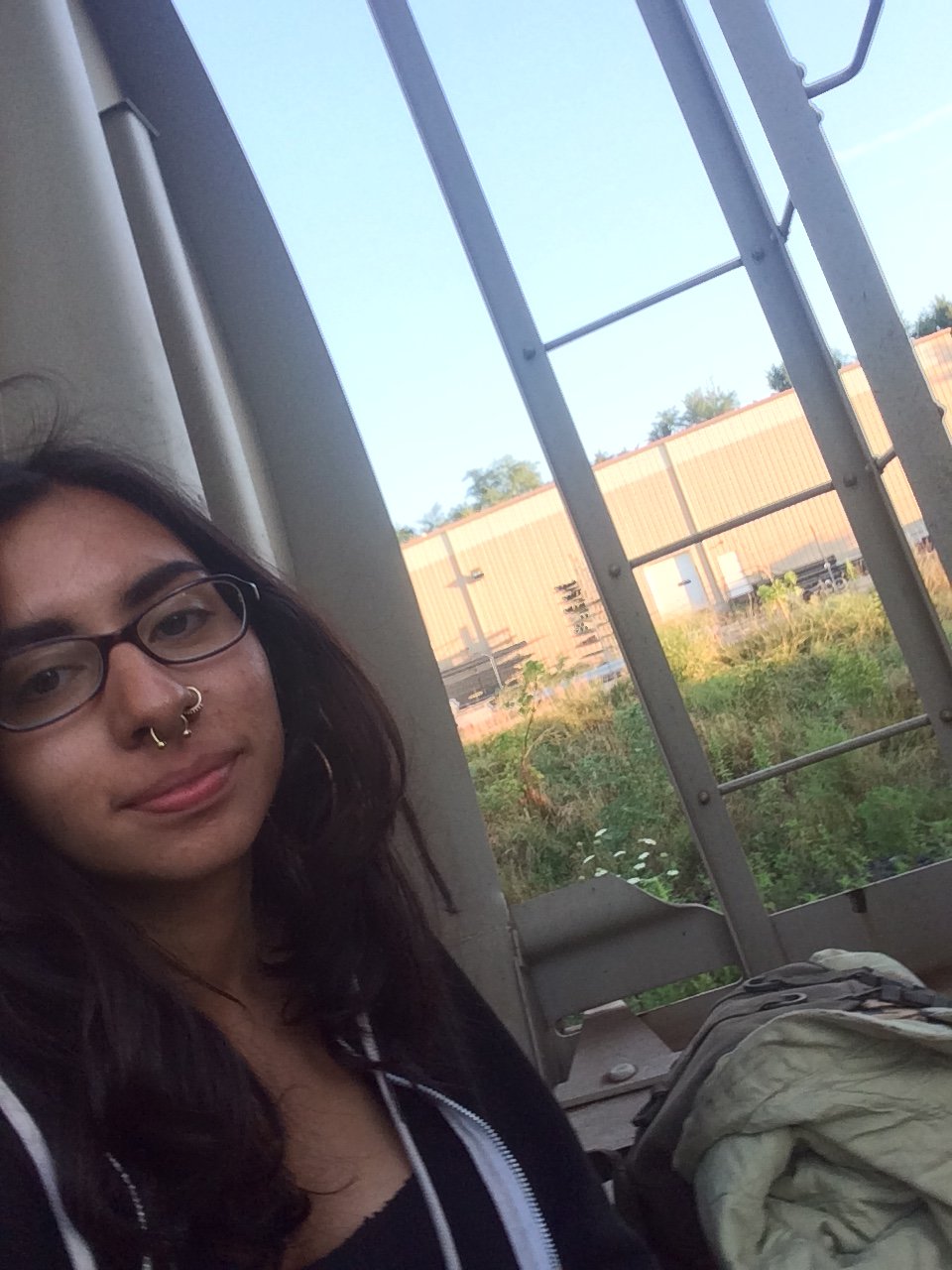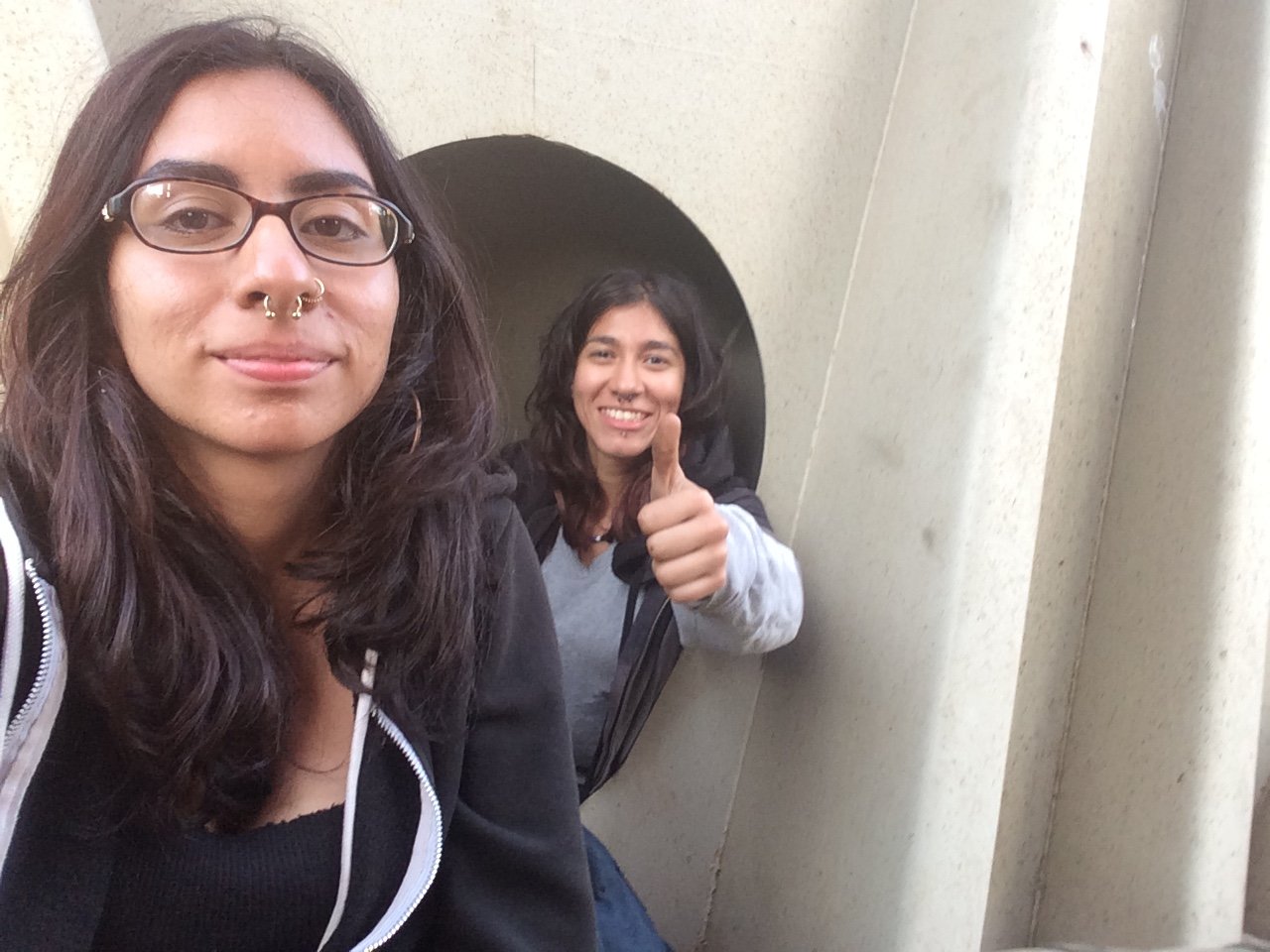 Emerged fabulous as ever, browz on point, duh.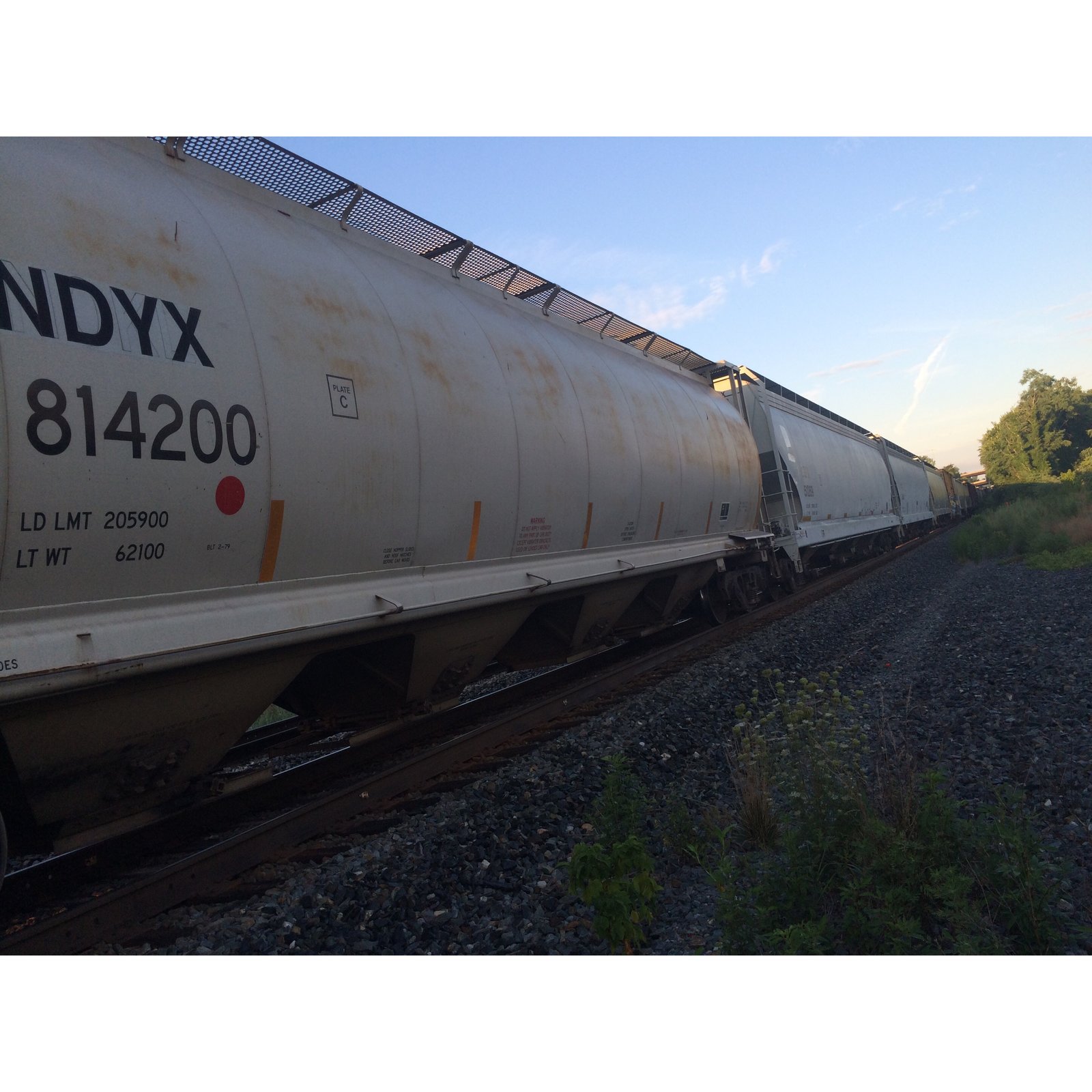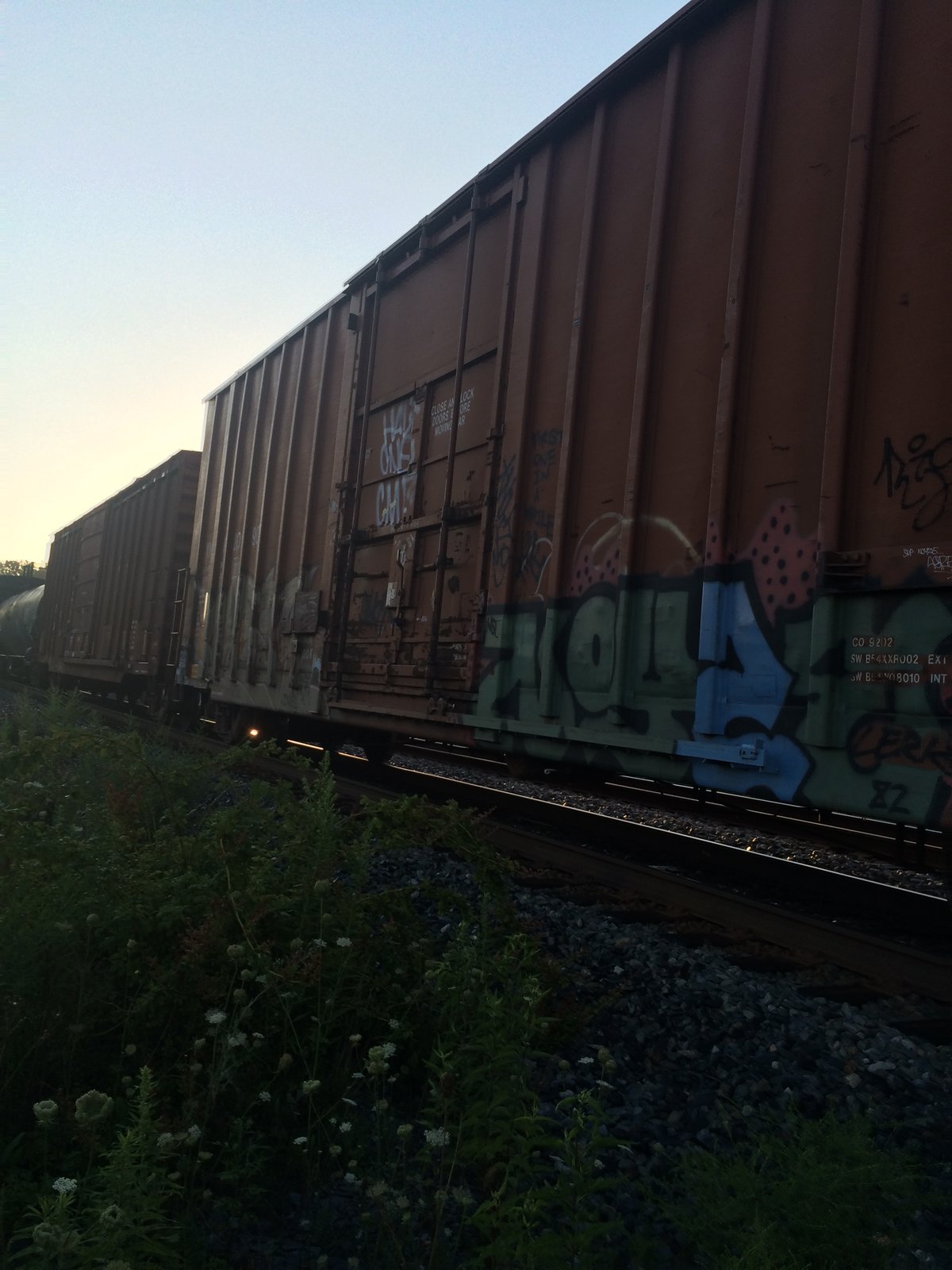 Walked into town, totally sucked.
Went to Richmond, also sucked.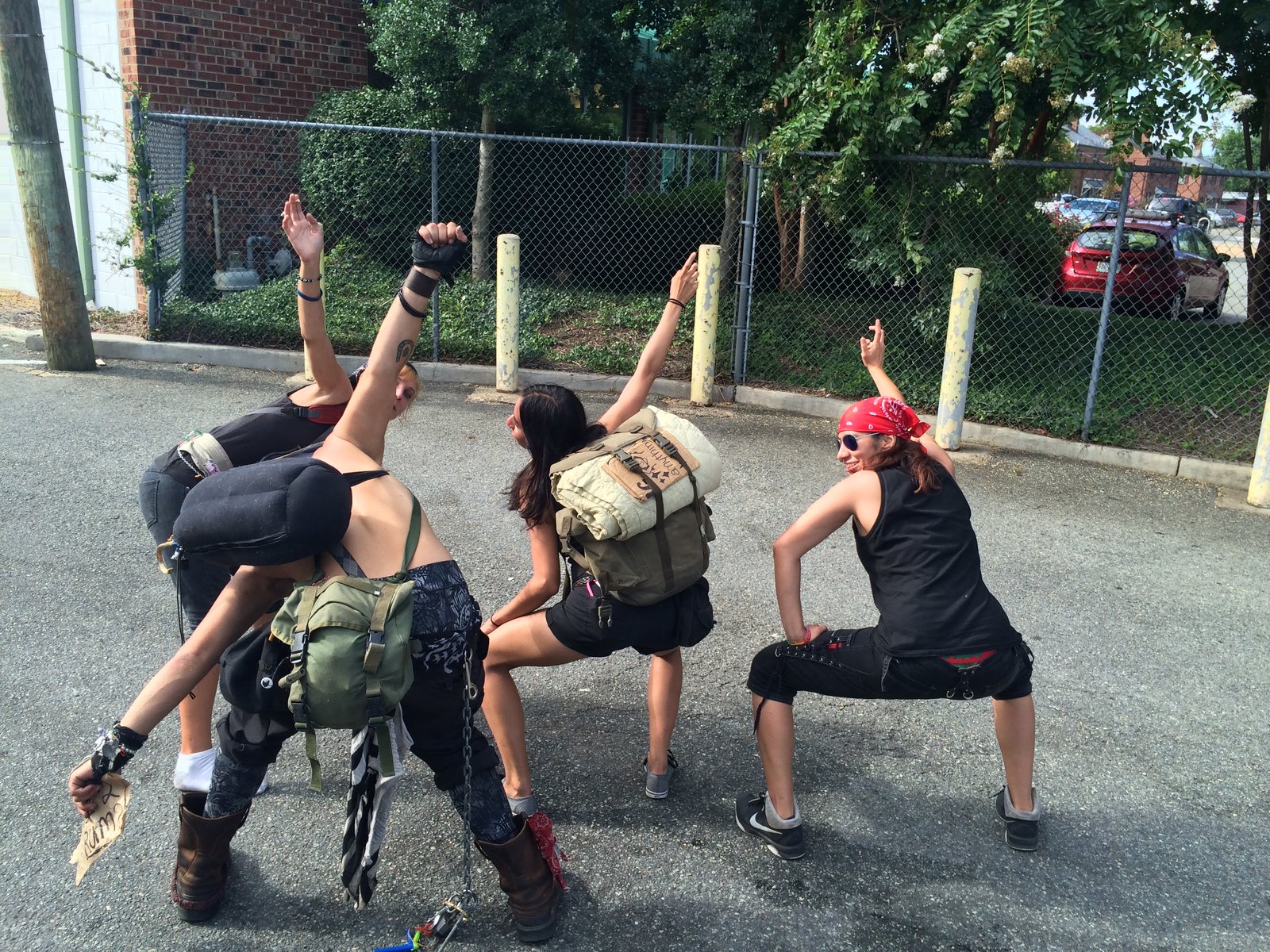 Made some friends, twerked together.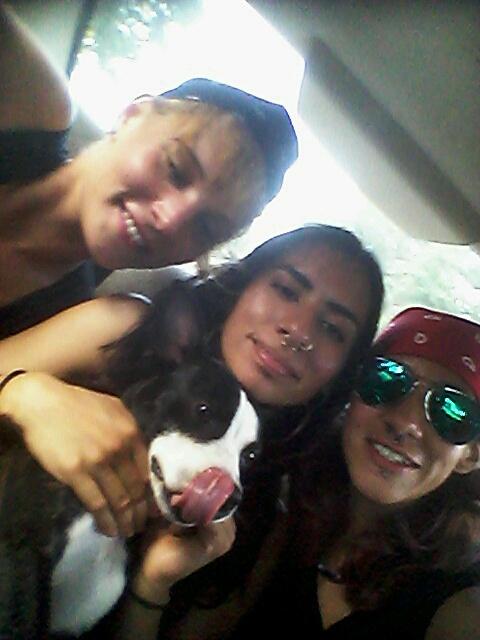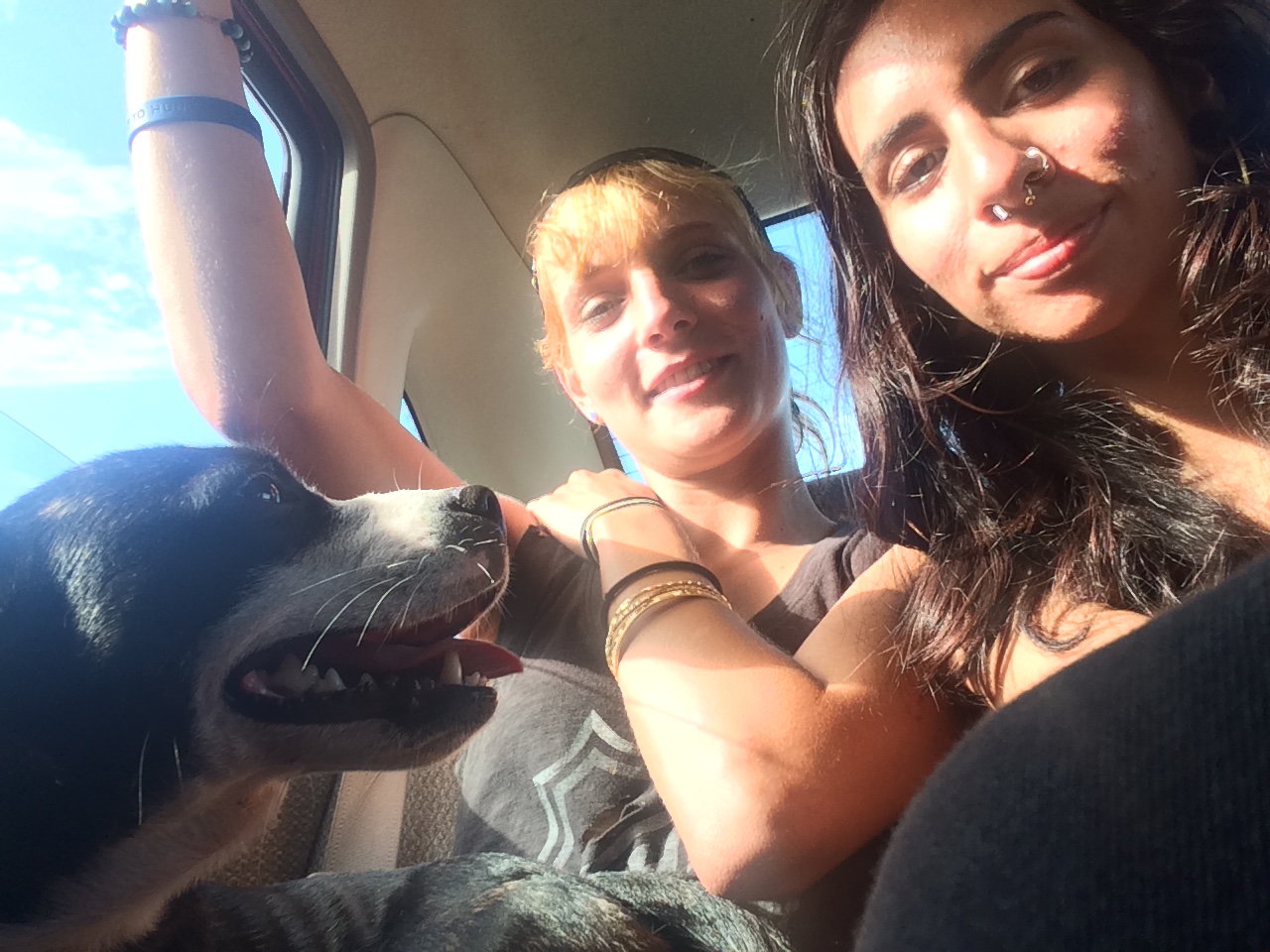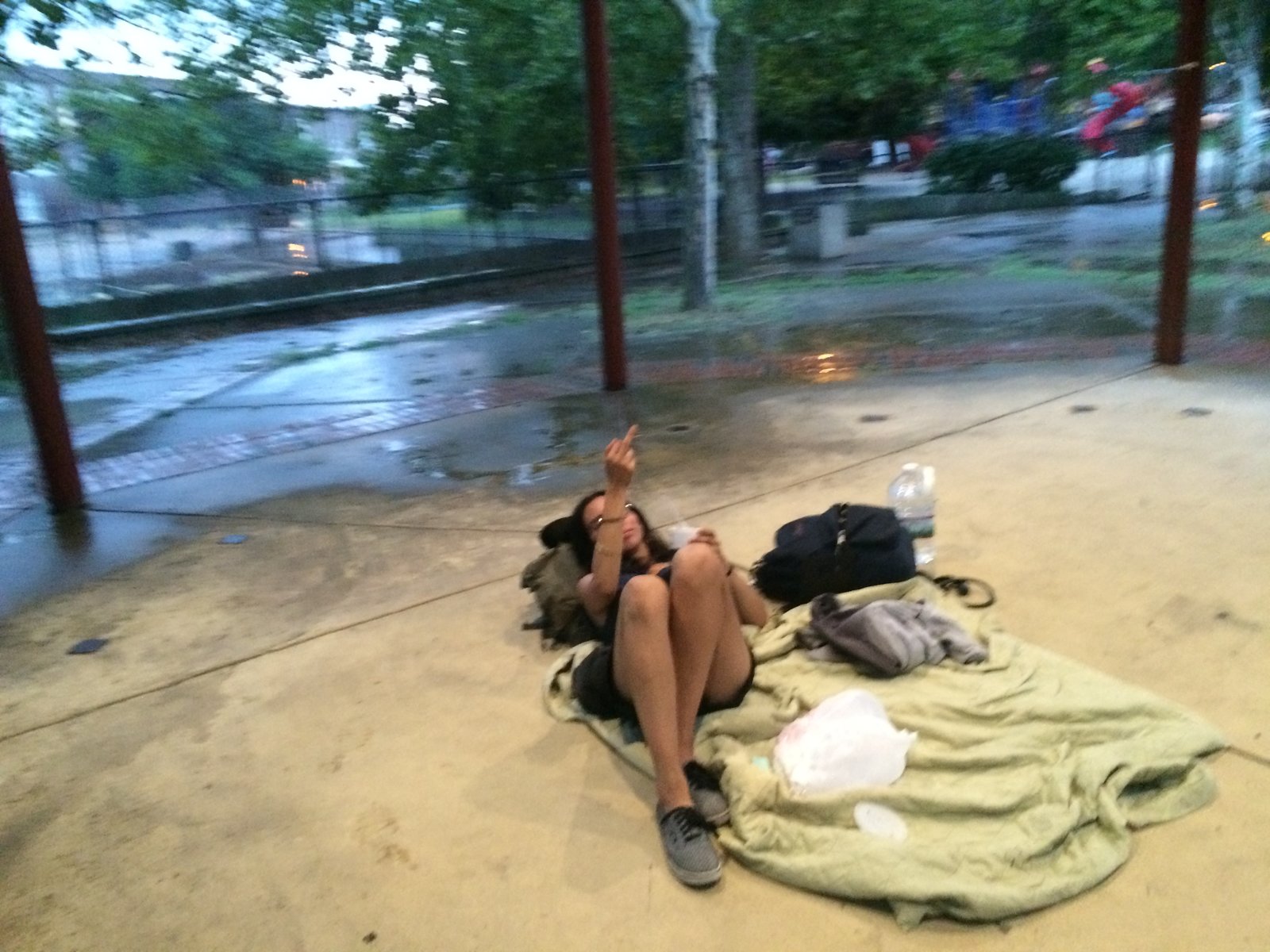 It rained, posted up under some random shit.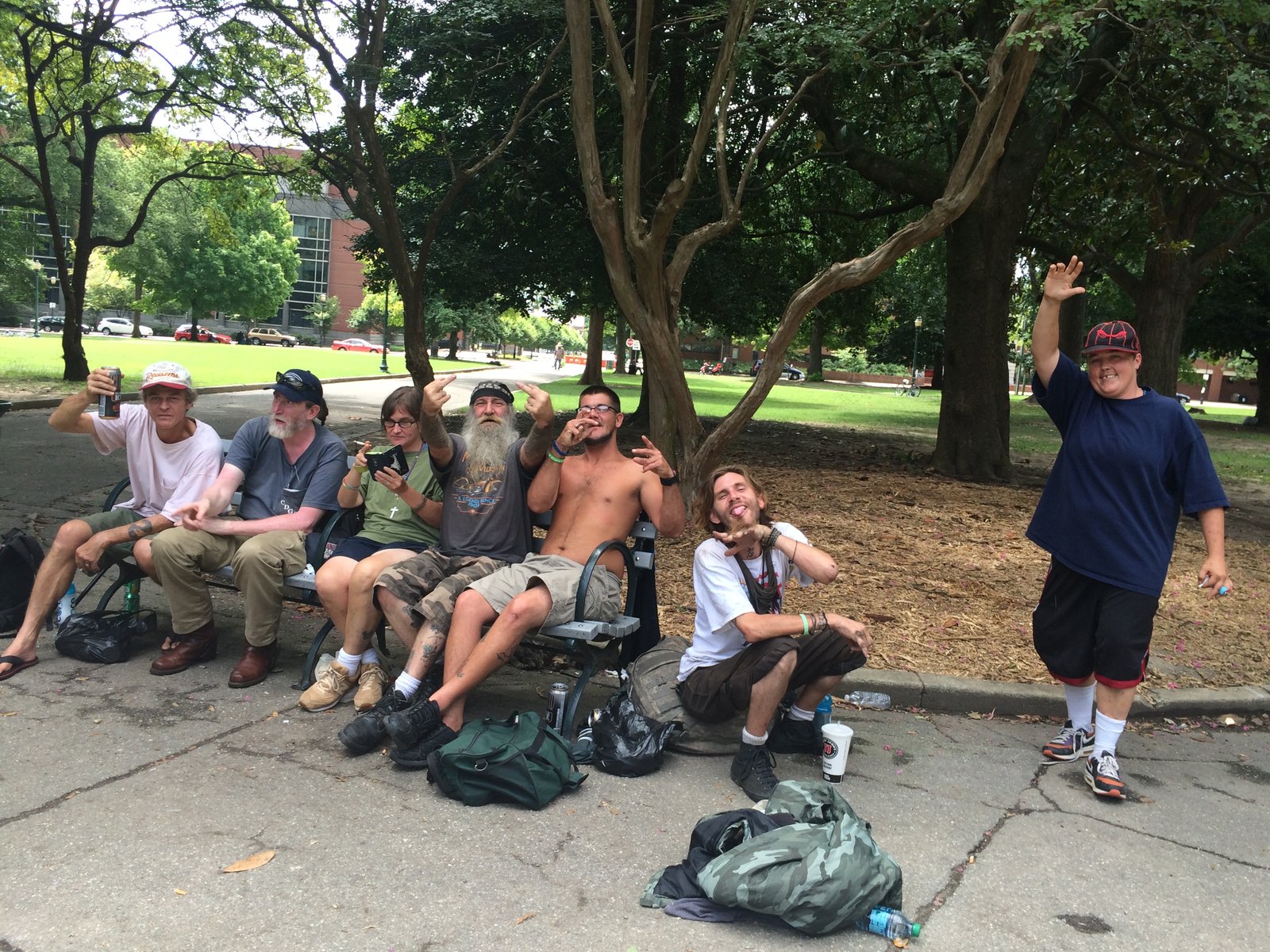 Made some more frenz.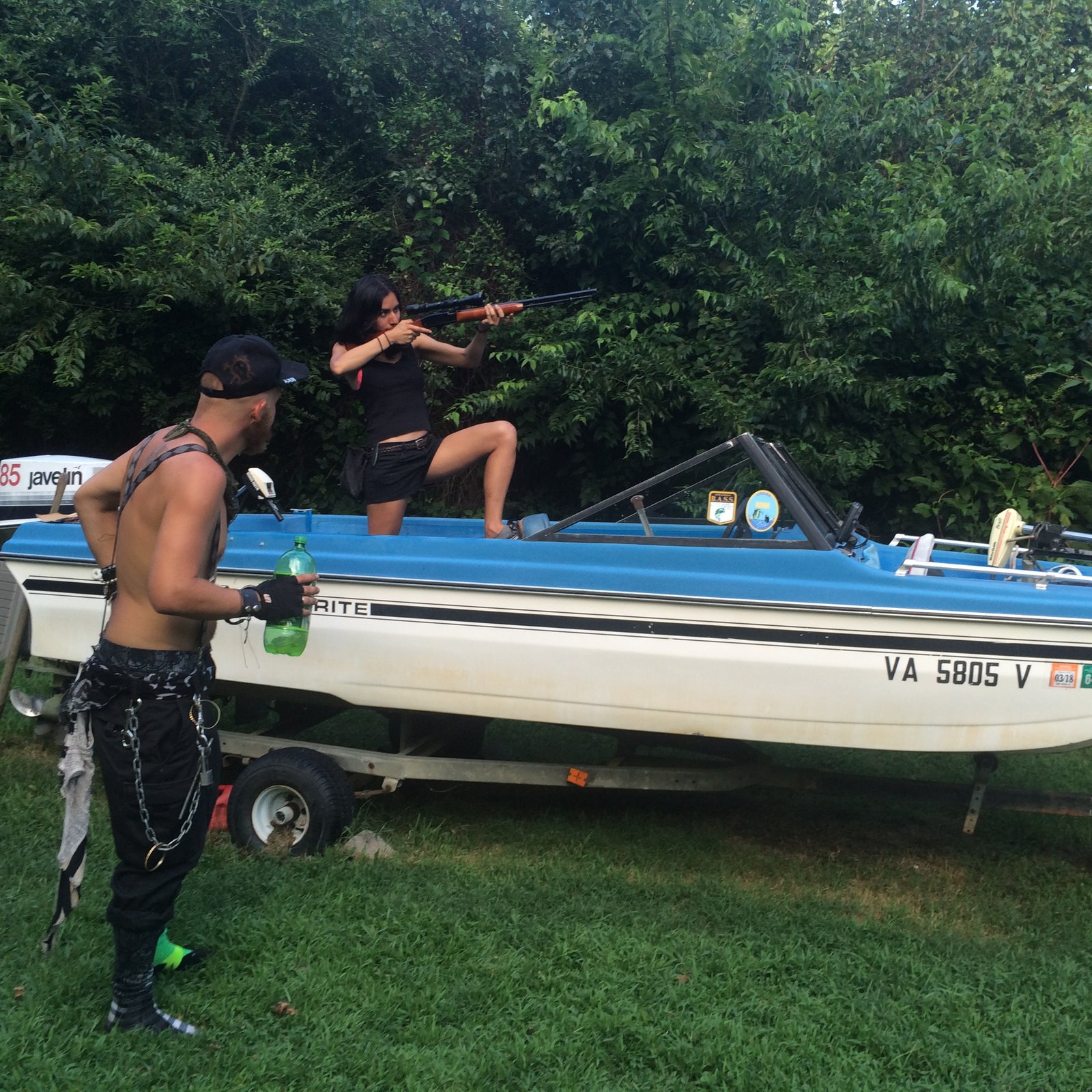 Shot some guns.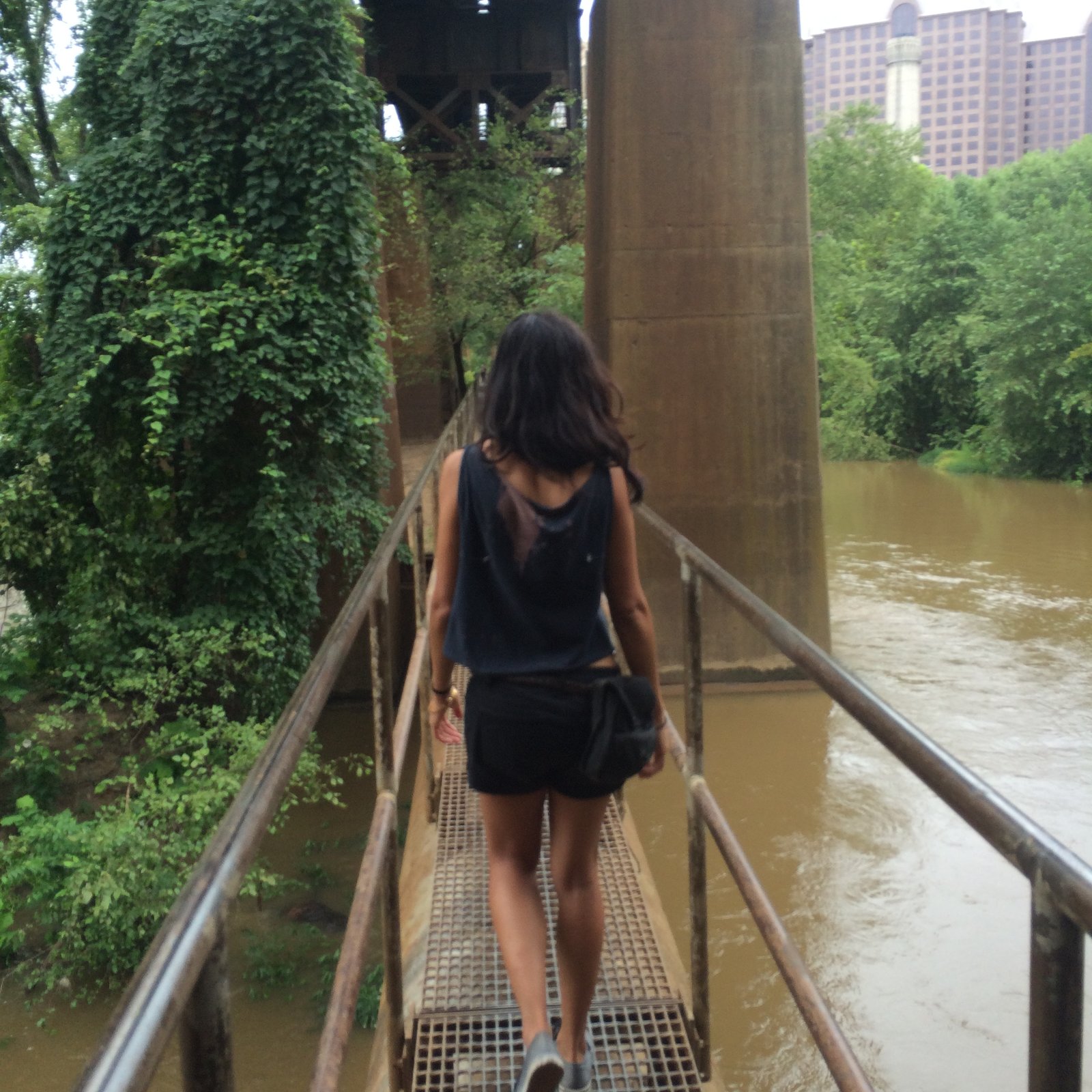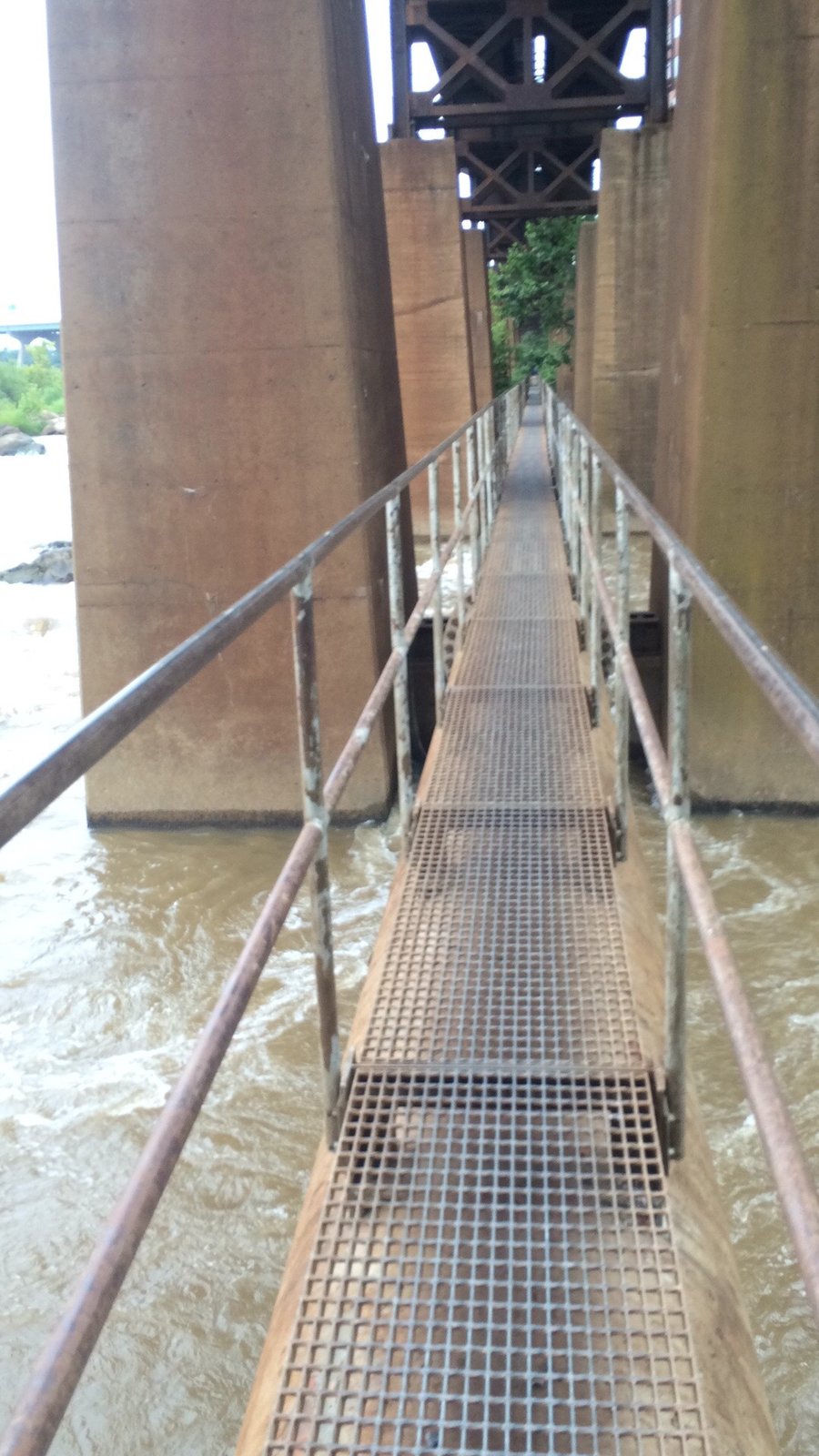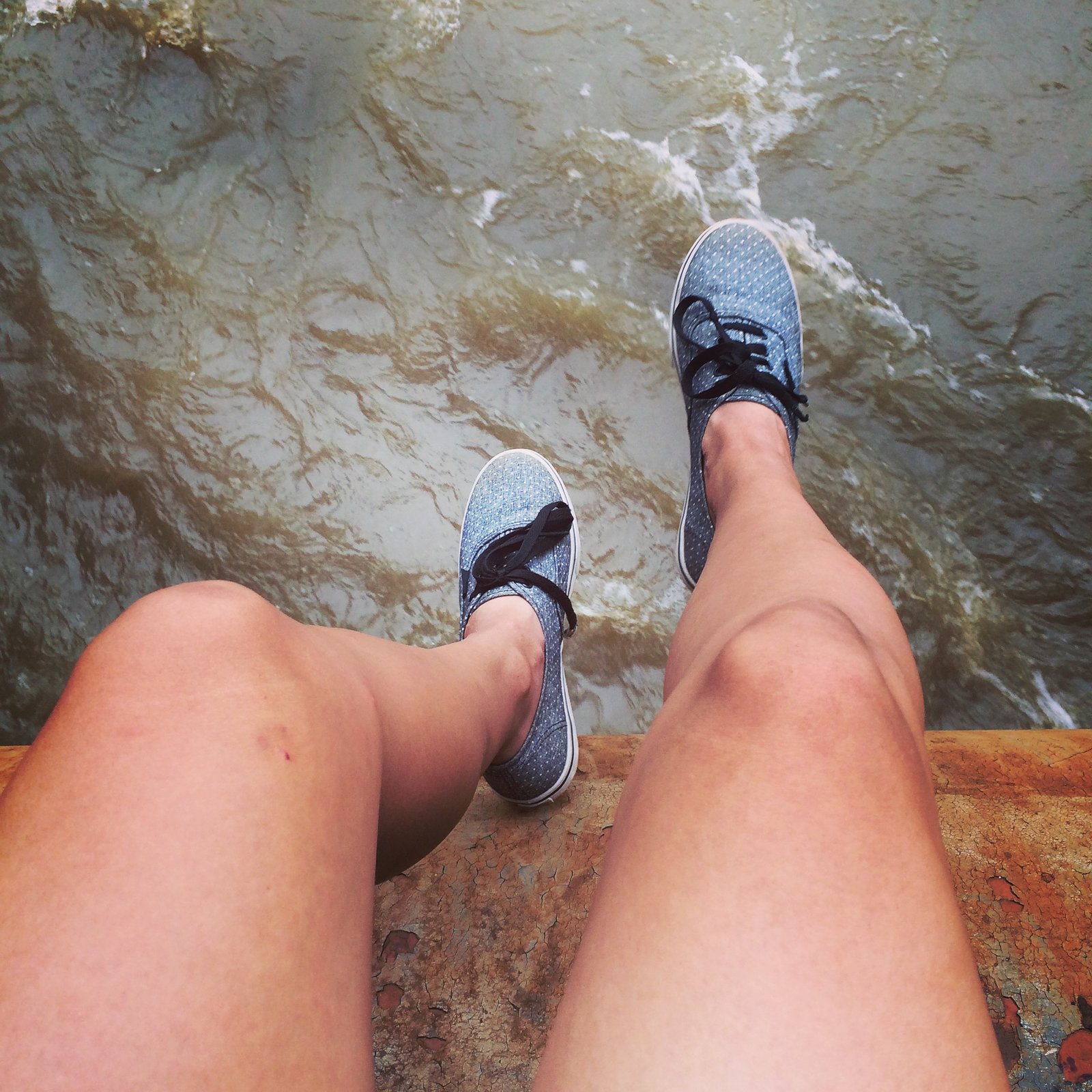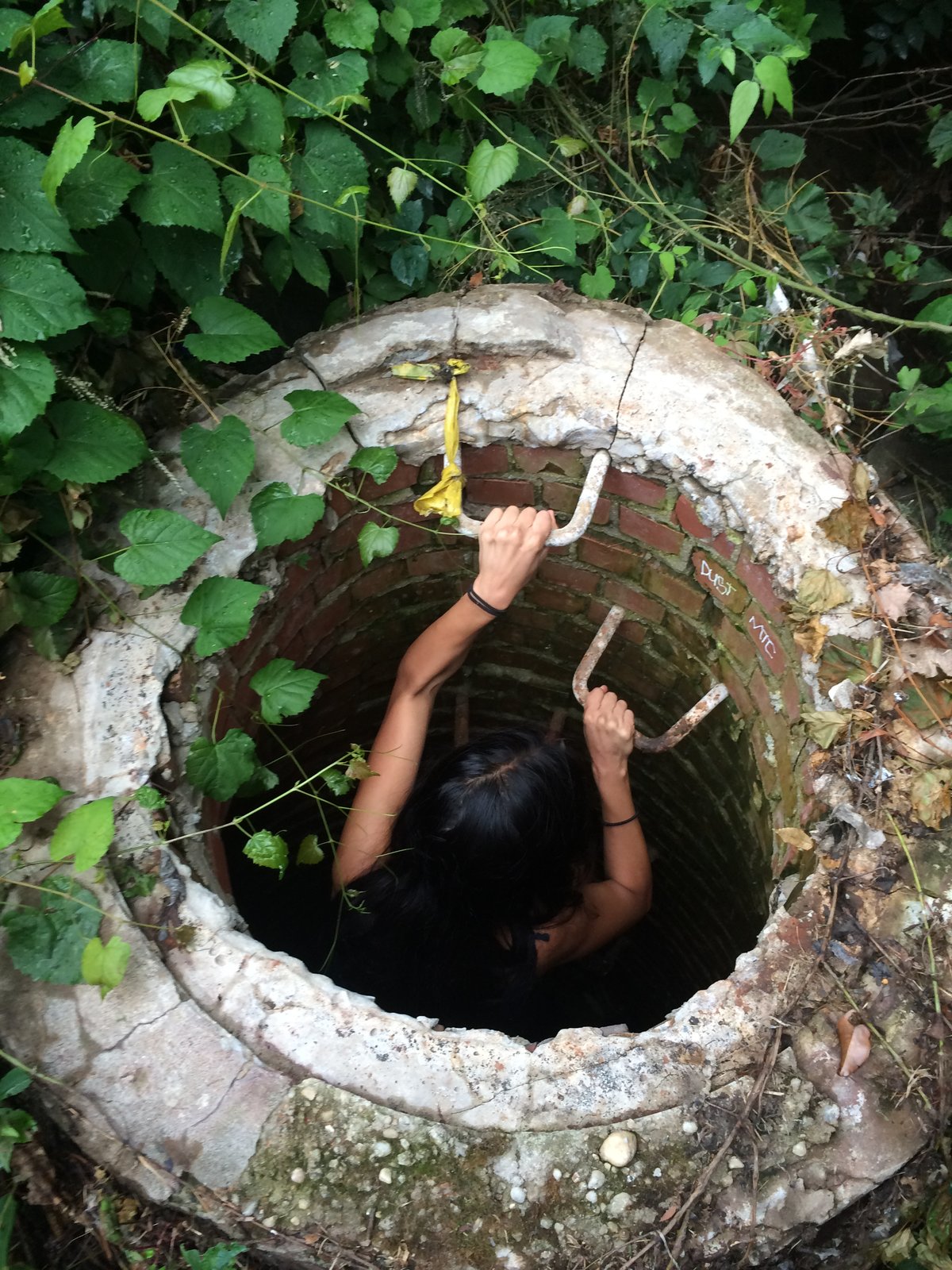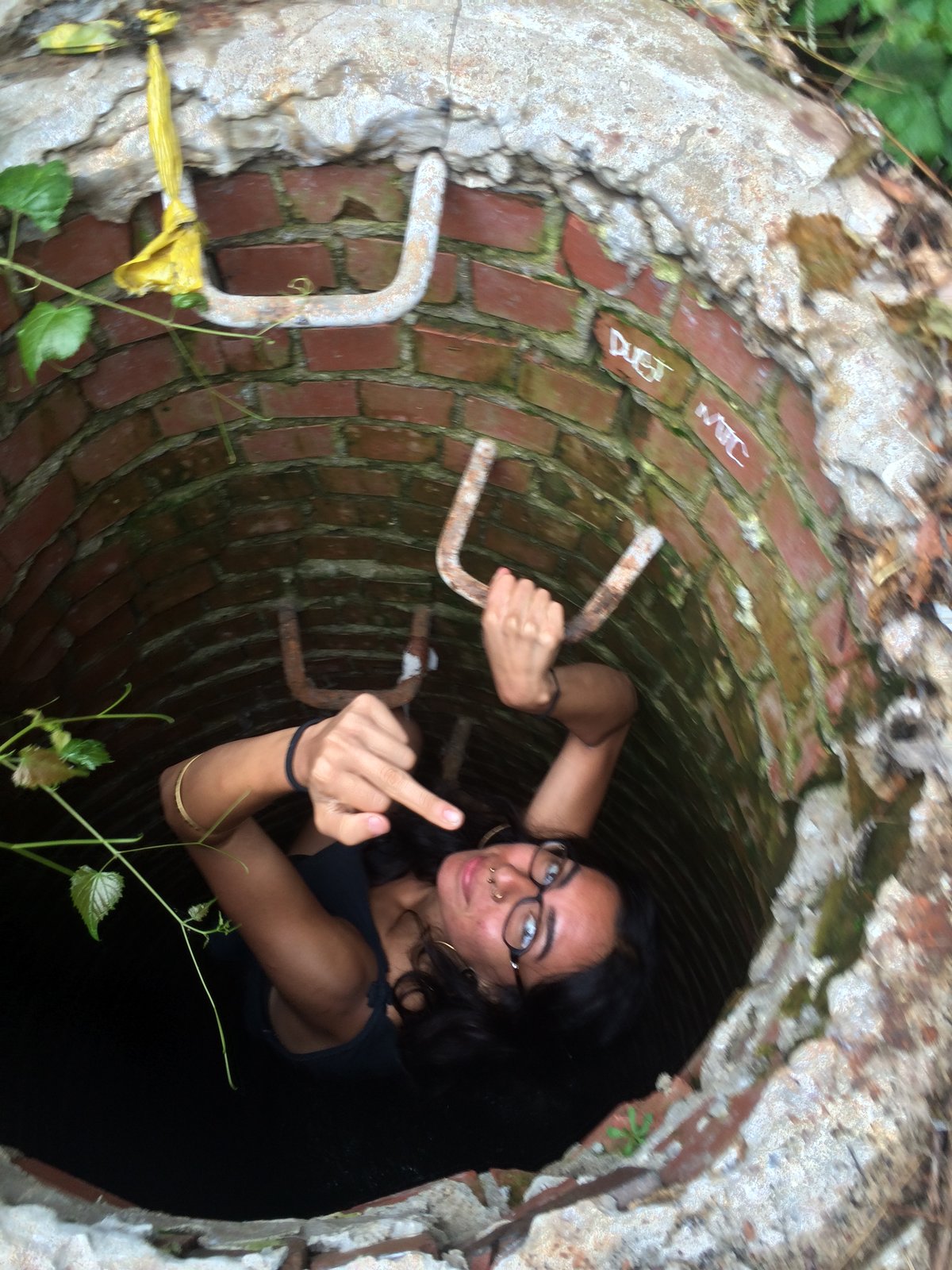 A manhole or some shit.
And that was that.
Will post about Russia and traveling central/south america which was far more interesting, stories about being confused for ms13 gang members, being housed up by trafickers, hitching with cops, sleeping on the streets on guatemala and a divine intervention from Black Jesus himself, and ill link it here lataaaa.
edit;
Russia-
https://squattheplanet.com/threads/one-month-in-russia.31965/
Ecuador/Peru-
https://squattheplanet.com/threads/ecuador-peru.31969/
Last edited: