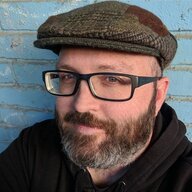 Semi-retired traveler
Staff member
Admin
Joined

Aug 4, 2006
Messages

9,659
Location
Website
Hey folks, just wanted to let the community know that the
Zero to Travel
podcast recently published their interview with me about budget travel and my book
The Anarchist's Guide to Travel
.
http://zerototravel.com/podcast/budget-travel-bonanza-matt-derrick/
You can stream the podcast at the link above, or download the mp3 file I've attached to this thread.
Reposting the article below for archival purposes.
-------------------------
Budget Travel Bonanza with Matt Derrick
How can budget travel support and enhance your travel experience?
What is the top strategy for long term travel success?
Today you'll hear all about extreme budget travel from my buddy Matt Derrick.
He is the founder of
Squat the Planet
, the largest social network for misfit travelers. And he is the author of the new book,
The Anarchists Guide to Travel- A manual for future hitchhikers, hobos, and other misfit wanderers
.
Budget travel makes life interesting and fun in so many ways.
Tune In Now To Learn:
How to remove all travel costs if possible
Ways to experience life from a different perspective
How you can broaden your horizons
Why it's good to be open minded and accepting of others
How to find ways to support yourself
The best ways to stay safe when squatting
One way to save money for your next travels
Best tips when dealing with the police
How to connect with people at a street level
Best tactics for shopping for gear
And so much more
Resources:
Want more Zero To Travel Podcasts? Head over to
the archives
now!