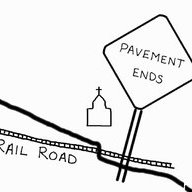 Joined

Jan 25, 2018
Messages

73
Location
Uh, people who are considering Mexican dentists.... pleeeze do your homework and get references! Some people get great work down there and some end up getting very sick and needing the whole job redone... after their body has months to heal. No shit - first person accounts available! Be careful and ask around in the border cities for reputable names/ practices. If shit goes wrong, you may have no recourse.
@Matt Derrick
Sorry man. I feel for you deeply. In (greatful) debt to my parents for the same. And at 40yo, I understand the feelings of not being "where you
should
be by now" too. (I know you know that attaching life benchmarks to age is silly, even though our culture clings to the fantasy.) Hard to keep the chin up some days. At least you have a skill set that may come in handy. Check out permies.com for monetizing ideas w/out "commercials"... could be a good idea as
@Wile E Coyote
mentioned. And of course, try not to worry or dwell in the muck.