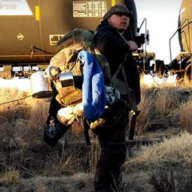 Joined

Nov 25, 2015
Messages

363
Age

41
Current Location
so i just got some news today that pretty much completely wrecks my life plans for the next few years in the form of a dentist bill of just under $4,000. Root canal, bone grafts, multiple crowns, all kinds of shit. Unfortunately that's just the left side of my face, the right side won't cost as much but it's still going to suck. I have 700 dollars in my savings account, so I'm going to have to borrow the rest from my parents, which they're none too pleased about, but at least I have family that will help me out, which I'm definitely thankful for.

I bring this up for several reasons. One, I'm going to be selling all of my traveling gear soon to help make up some of the costs, so look for that soon in the black market section. Second, this means I need to get a 'real job' and settle down for the foreseeable future in order to make these bills up. In addition to that I'll probably have to start paying off other debts once I get over a certain level of income, so basically there's no going back to my old lifestyle of traveling anytime soon. I'm guessing it's going to take 3+ years to get back on my feet and in a place where I can hit the road again (living in an RV or something like that), and all my dreams of traveling outside of the usa have been pretty much royally fucked.

I know some people are probably thinking, "big deal, you got a big medical bill, at least you have someone to loan you the money" which is true, and I'm definitely not bitching about that, because I seriously don't know what the fuck i would have done otherwise. but this is basically the straw (or 4k girder beam) that broke the camel's back, since it's falling on top of all kinds of other personal shit i just don't have time to go into in detail. The short version is that I didn't take care of myself very well over the past 5-7 years and it's all kind of crashing down on me health-wise all at once right now, and while I was hoping I could keep going forever, I'm finally coming to the realization that at 38 years old this part of my life is going to be behind me at least for the next several years.

I don't know exactly what this means for StP right now. On one hand it's good that I'll be settled down somewhere so I can always keep up the site and pay the bills and whatnot. On the other hand, I'm feeling seriously down right now because I'm 38, stuck in a town I don't like, live with my parents (how sad), don't have any friends around, and will probably have to work a job I hate for an indeterminate amount of time (probably several years).

I'm going to try and at least finish the wiki pages for each section that I've been working on, but after that I'm going to have to take a break from StP and work on my own personal shit until I have my life back in order. I'll still be hanging out and posting (or responding) here, but I just can't promise much beyond that until things start looking up a little bit.

so yeah. i guess the lesson is seriously take care of yourself before you end up like me. have some kind of trade set up (before you turn 30 i'd say), take care of your teeth, and don't get lazy and keep in good shape. hopefully you'll do better than i did.
I am not in the same situation so to speak however there are similarities, alot of plans I had for future trains hops will likely come to a end this year due to one major factor. I broke my leg and fractured my ankle last year in a train accident.

Everysince then train hopping has become much more difficult for me due to permit injuries. I do however plan to keep pushing myself until fall arrives.

I walk with a limp now and have been told that I always will for the rest of my life and because of my injuries I will be forced to eventually give up train hopping as far as cross country hops are concerned however I suspect I will do a 400 mile run every so often or something of that nature.

But this will be my last year cross country or making trips that require me to stay out doors for weeks or months on end.

That's a tough pill to swallow and even harder for me to addmit because I am only 40 and still have alot of good years left in me pertaining to traveling.

The point is that I do understand the need to explore and to want to complete the journey to other final destinations that you have planed. I also understand the need and desire to accomplish and see the things that you still have on your bucket list.

Just like you I will have to put my plans on hold eventual however I have plans to buy a van and travel that way in the future when that time comes. This is just a delay in your plans for now however as you well know life is a adventure and you never know what the future holds for you.

Keep your head up Matt because your doing a fantastic job pertaining to STP and mad respect for having the balls to say what you did pertaing to sharing your situation. I am just trying to give some encouragement friend. Take care Matt and keep us posted.....
Last edited: