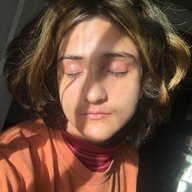 Joined

Jan 3, 2021
Messages

4
Reaction score

6
Location
This is an article from 1996 I randomly came across today. Walking a long journey has been something I've wanted to do for years. This is old new, but the way this guy says "if a 43-year-old guy who's out of shape, a smoker and 20 pounds overweight can do it, then damn it, anyone can" made me smile. Transcribed below, but here's the link too:
The News - Google News Archive Search - https://news.google.com/newspapers?nid=1290&dat=19960917&id=C8QPAAAAIBAJ&sjid=FI4DAAAAIBAJ&pg=6285,356996
Man walks for kids with AIDS​
Says he was inspired by Forrest Gump​
The Associated Press
MIAMI - Equipped with a pack of cigarettes, a water jug strapped to his back and a wooden walking stick, Louie Rochon started a 5,200-mile trek Monday to raise money for children affected by AIDS.
The 43-year-old man from Mesa, Ariz. decided after a series of personal misfortunes that he would walk for 17 months from Miami to Seattle.
Rochon said he was inspired by the fictional character Forrest Gump, who ran across the United States on a whim. Unlike Gump, Rochon wanted to do it for a cause.
"The message is that if a 43-year-old guy who's out of shape, a smoker and 20 pounds overweight can do it, then damn it, anyone can," he said before starting his walk from Planet Hollywood in Coconut Grove.
Three years ago Rochon was in a mid-life crisis. He got a divorce from his wife, watched her and his son move to Billings, Mont. and paid a hefty sum during the settlement.
But Rochon said he decided to get moving after watching the Tom Hanks' character in Forrest Gump.
He opted to walk, not run​
"When he (Tom Hanks) strapped on those shoes, my motivation was to get out of Dodge. But then I thought about walking and I thought about walking and I thought that I could actually do something with the walk instead of being selfish."
Rochon started to take walks on a regular basis, and battling a bout of depression, started canvassing for a cause.
He got a call from the Children with AIDS Project of America, a Phoenix-based organization that located HIV-infected infants and children, AIDS orphans and drug addicted infants so they can be adopted.
Soon after, he met 10-year-old Stephanie Ray, formerly from Boynton Beach, who has AIDS.
"Before I met Stephanie, I had never met anyone with AIDS," Rochon said. "But she was so normal, so much like my son. I knew that I had to do something to help these kids."
Rochon has since quit his job as a real-estate consultant. A Seattle company has agreed to loan him a motor home so he'll have someplace to sleep on his walk. Volunteers have agreed to drive the van during stints. Other than that, he's got $1,000 and and is depending on the kindness of strangers.
He will head toward Orlando this week and will then go through much of the south and southwest doing about 10 to 20 miles a day.
Florida has the second highest number of children with AIDS as 1,183. New York has the most with 1,858.
Anyone wishing to contribute Children With AIDS Project of America can call 1-800-866-AIDS.