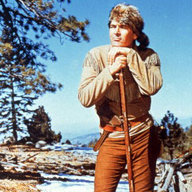 Joined

Oct 20, 2018
Messages

98
Location
Website
Man hitches a ride to Quebec City on the back of a transport truck
When the driver stopped to check things out, he found the hitchhiker covered in snow
CBC News · Posted: Nov 29, 2018 1:34 PM ET | Last Updated: November 29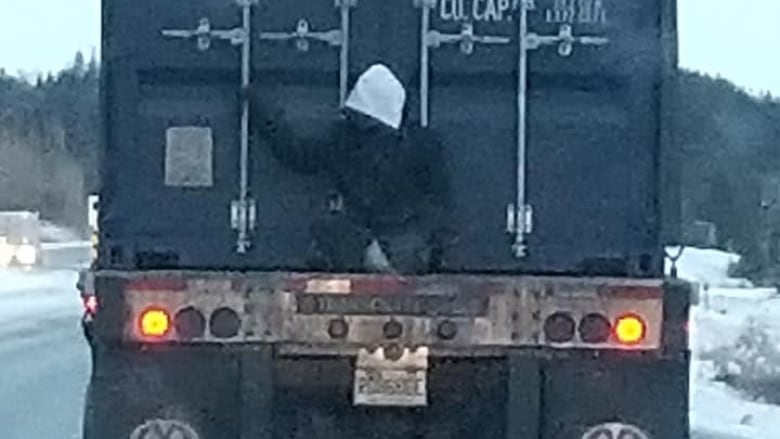 The truck driver says he had no idea the man was there until a driver notified him. (Émile Claveau/Facebook)
A hitchhiker is recovering from slight hypothermia after spending two hours clinging to the back of a transport truck in an effort to get from Alma to Quebec City.
The man jumped onto the tailgate of the truck Wednesday morning as it left a rest stop near Alma, 230 kilometres north of Quebec City.
Dave Tremblay, the truck driver, told Radio-Canada he had no idea the man was there until he was alerted to the situation by another motorist — more than a hundred kilometres away.
When Tremblay stopped to check things out, he found the hitchhiker, covered in snow and frozen.
"He seemed comfortable. He was sitting and had hooked onto the containers I was transporting," Tremblay said.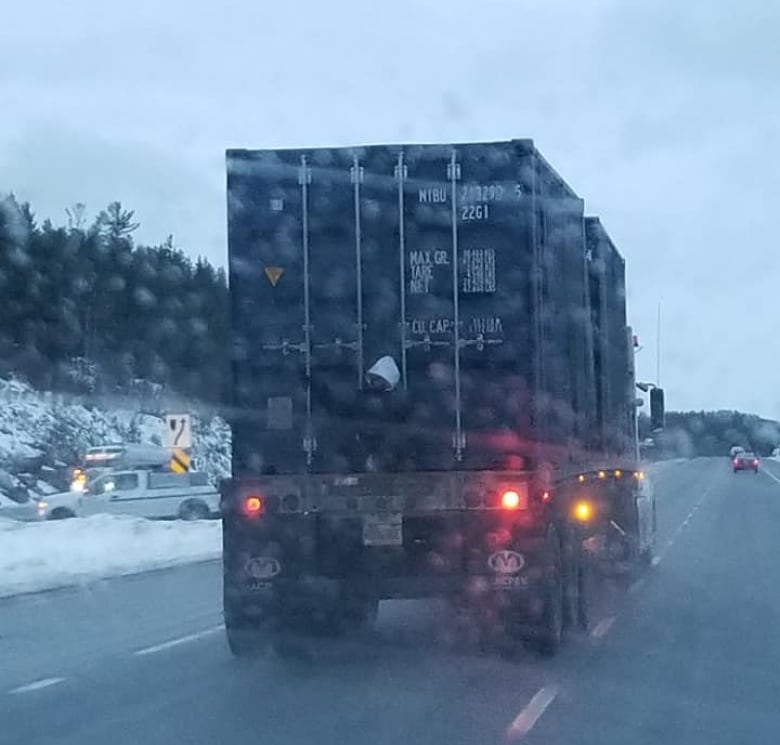 When Tremblay asked the man why he climbed onto his truck, the man replied that no one at the service station agreed to give him a ride. (Émile Claveau/Facebook)
The hitchhiker, a 38-year-old man from Alma, declined Tremblay's invitation to get into the cab. He started walking down the road and was picked up by another car.
Police eventually stopped the car a few kilometres away and questioned the man. He may receive a ticket, according to the Sûreté du Québec.
"The man is only suffering from light to moderate hypothermia. He was treated by paramedics," said SQ spokesperson Hugues Beaulieu. "We received calls from the public alerting us to his presence."
The truck driver says from now on he'll take a second look around his vehicle before heading out.
https://www.cbc.ca/news/canada/montreal/transport-truck-hitchhiker-1.4925521?cmp
Last edited by a moderator: