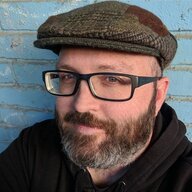 Semi-retired traveler
Staff member
Admin
Joined

Aug 4, 2006
Messages

9,770
Location
Website
Hey folks, this announcement is to let everyone know that we are now working with the Cloudflare CDN service. This service caches things like images, javascript and other website content into data centers around the globe. The purpose of this is to load those things from data centers that are nearer to your location, therefore making the website load much faster.
This should be most significant to people outside the USA, where latency is the longest, resulting in StP taking quite a while to load in some countries. Hopefully this should help alleviate that problem and encourage people in those areas to participate on StP more frequently.
If you notice anything unusual after the transition, please let me know!
Second, I've decided to get rid of the newest threads block at the top of the home page. The code it was based on is ancient as hell, and slowing down the site a bit. I know this was a popular info block for most users, but the 'new posts' link (the one with the red number next to it showing how many unread posts you have) serves the exact same purpose, so I would encourage you to use that to check on the newest content on StP.
The goal of these changes (along with many, many others on the server end) has been to decrease the amount of time it takes to load the StP website, and therefore make it more friendly to mobile users. People on mobile devices should notice a significant increase in speed and useability.
I have set a new requirement for new users that are registering an account. They must now upload an avatar while filling in their registration details. We are asking that all users have an avatar while participating on the website from here on. Not doing so is not a ban-able or warn-able offense, but we'd appreciate you working with us to make yourself a part of this community.
Lastly, I have updated the user welcome email and rules in the help area. Most importantly, the website rules have been vastly simplified:
I encourage people to read the details of each rule by clicking on the links above or going to the help area. Hopefully this will make things a bit more clear when dealing with questionable content and users.
Of course, I'm always open to ideas and suggestions, and even (constructive) criticism! Let me know what you think!