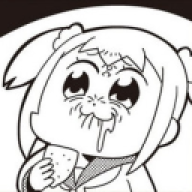 Joined

Aug 29, 2018
Messages

9
Age

30
Location
I'm not sure if this is the best section to post this, but there wasn't really a section on film/tv/youtube and I figured art would be the closest.

I wanted to make youtube videos for fun, mostly talking about media and art with some political theory and such. I considered going with pretty much just recording my voice over some B roll and such and maybe I should start with that, but I would really like to film myself talking and take b roll myself sometimes and stuff since I find on a personal level that most reviewers and commentators and such I like tend to go that route.

What I need help with is, if I do get a camera, what kind of camera should I get? I want to spend as little as I can, but I also don't want to get a camera and like the audio is all messed up or the battery won't charge or something, and I'm not really that big of a tech person and most info I can find online recommends cameras that are $200+ which seems like a lot.