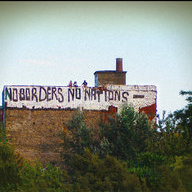 Joined

May 1, 2018
Messages

10
Age

19
Current Location
Well i'm nearly 19 so on to the next chapter in my life... traveled inland UK by push bike and motorcycle, cycled 350 miles around Germany in a week, came back to the UK and moved into a caravan for a while, sold that and now i'm in the process of finishing off my 22ft Macwester Rowan sailing boat...
Looking for crew leaving Essex within the next 4-6 weeks. The boats a 4 berth and i'd like to fill it with interesting people and go on some interesting adventures. Not sure quite what the plan is yet, but I have some ideas. Basically looking to do a shakedown trip either to Scotland or South Wales before setting off for the med this summer.
Experience not required, I don't have the greatest amount myself but i've done some coastal sailing before with my old boat. Wanting to split costs of everything on the boat evenly between everyone onboard at the time.
Loads of safety equipment on board, life jackets, harnesses, throw rings, flares, ditch kit, loads of medical supplies, tools, spare engine, etc, hopefully most things needed to dodge a sticky situation. Full solar setup for lighting, charging phones/tablets etc. Petrol genny. Just been to pick up a 9.9hp Yamaha outboard. I hesitate to say she's a pretty well prepared boat and has proven herself in the past many a time.
Just finishing up work now, head lining, some interior paint, cleaning, more cleaning, electrics completely rewired, fitting gas heaters, etc etc...
Pets welcome (providing they don't eat my kittens), don't have an issue with the odd drink or doob providing you're not a twat, hey, what are you waiting for? Drop me a message and we can arrange something!