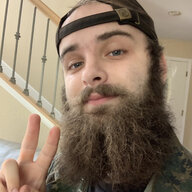 Joined

Aug 10, 2018
Messages

33
Reaction score

30
Homebase
Hey everyone!
I hit the road in my van a few days ago, and living on the road has been great so far!
I'm gonna go to the slabs some time in November, December, or January, and I plan on spending the winter there. I'm looking for camp to join while I'm there.
I've been to the slabs once before, And my brother and I ended up getting taken in by some hippies who were
camping
on the outskirts of the Slabs. They called their camp The Medicine Post. If anyone knows if they're there this winter, please let me know.
If any of you are in the Slabs right now, and your camp is open to having new people join, please let me know as well!
And if I don't find a camp to join before I show up, how does one usually go about joining an already existing camp there?
Also, I saw in a video that there's someone who lives in slab city who installs solar setups for people's RVs. Does anyone know if he's still there?
Thanks for any help!