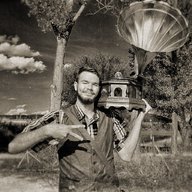 Joined

Mar 26, 2017
Messages

7
Hello everyone, I've been a casual fan of this site for the past years, and for the first time, I'm planning a hitchhiking trip. Also first time in the States.
I'm looking for the advice of experienced travelers about my journey plan:
https://drive.google.com/open?id=11YUINTT5a6V8DiSKi9DswExw0hI&usp=sharing
These routes don't take hitchhiking questions in account, so if you think I should use a different road or take public transport in some areas please let me know.
1. The most important question: Is it possible to safely complete this route in about 26-28 days? (My visa allows for 30 days after I'm finished with my work in mid August, in Michigan.) Not accounting for the extra days that I want to spend in some of the national parks, how many days would this take realistically?
2. Which areas are the most difficult to travel in the plan?
3. Is there something I'm not taking into account? Would you recommend this route for a brave beginner?
I'm grateful for all of your insight you can share.
A bonus question. I'm free to choose any city for departure. I'm contemplating the idea of flying over to Lima, Peru. If you think Los Angeles in not the most practical for that, but some other city, let me know.
Cheers!