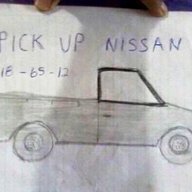 Joined

May 16, 2017
Messages

33
Current Location
ive been thinking about getting a bus and then i realized i dont even have a *safe* place to park it.

im pretty settled in oakland a bike ride away from everything i would ever need and i wanna keep it that way and not pay 900 a month for rent, i would be down to pitch some money towards the house. seems no one im close to has a yard i could park in.

ive tried posting an ad on craigslist and on the bay area housing page on facebook
i suppose i could reach out to a lot of skaters i know?

any ideas on finding a -secure- place to park?