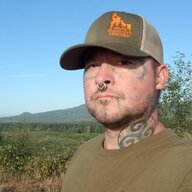 Joined

Nov 8, 2011
Messages

137
Age

40
Location
So, Ive been posted up in South Central Ohio since last May (2014) Working on custody shit to try and get to see my daughter...I lived out on the street and traveled from 1996-2011, then finally got inside thanks to an ex out in Boise....
But since I moved to this little shit hole town, Ive literally been alone 95% or better of the time Ive been back, and it next to impossible to meet people here. No one fucking goes out, and I still walk every where....This shits making me depressed in a bad way..like been times when a ropes been a decent Idea, But i dont really want to go that route....I could really use some fucking companionship, a lover, anyone one traveling through southern Ohio thats not a shady mother fucker that might want to kick it for a few days and give a guy some company...Please feel free to hit me up.
Its easier to drop me an Email, since Im not on here as much...My email is
[email protected]
drop me a line or what ever.
Stay safe kids.