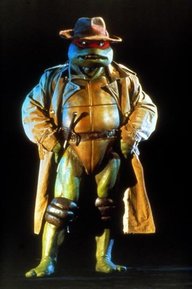 Joined

Apr 20, 2010
Messages

1,305
Age

30
Location
So I was wondering what y'all use in terms of keeping your bike locked up.
I started out with a simple master lock brand combination cable lock to keep my vintage crappy trek antelope 820 safe. It worked fine while I had it but I recently got a new bike (a trek ST 820) and figured I'd go with something a little more reliable so I bought a kryptonite U lock at wallys. And before I could even get it out of the package some dirt bag was hovering around my bike with an impact drill outside the coffee shop.
So im pretty sure it was worth the investment all the signs were apparent "hey nice bike!"

The only downside is it's so damn heavy and seems kinda impractical for touring.
Anyone have suggestions or alternatives? What do you use? And when?

I still use the cable lock to keep my quick release wheels safe and as a quickie if I'm just popping in somewhere to take a leak or something. And I figured I could use a cheapo dollar store cable lock or a chain for my seat.

Anything on keeping bags and rack mounts safe? Anything im missing?