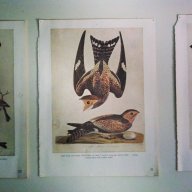 Joined

Mar 13, 2011
Messages

258
Hometown
i'm a little hesitant to post this, since i feel like my constraints on this might be sort of narrow, but i think this could potentially be a really good opportunity for someone (or a couple people) on here, and could possibly be beneficial to myself and the other residents on the property as well. so here goes...

i live on a 5ac piece of property in northwestern mass (legit, this is NOT squatting). there is a house, two barns, two cats and a garden. my long-term goal is for this property to approach the limits of its possible self-sustenance. to that end, there are a lot of projects that will need to be taken care of over some time span. there is work to be done with the garden; on one of the barns which needs to be cleaned and organized, and has a lot of potential including for use as a possible space for shows/parties and loft apartment; the other barn which is sort of falling down; and various other projects related to maintenance, cultivation and improvement on the property.

the location is a really beautiful rural community which my family has been part of for over four generations. it is surrounded by woods, hills and several rivers which are good for hiking, swimming etc. food stamps are really easy to get in mass and busking in amherst and northampton is a possible source of livelihood - actually if you play music at all that is a big plus since several of us do. also if you like contra dancing, there are contra dances sometimes within walking distance!

i would be happy to extend an invitation to anyone interested in spending some time and effort on projects to come and stay here for a while. if you are interested please contact me to express something of your interests and intentions. andthusaplagueship at gmail dot com.