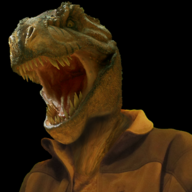 Joined

Jul 11, 2016
Messages

29
Reaction score

36
I've been looking into the Bus and Van conversions. They look like a great way to stop paying landlords, and with the ability to travel freely with your home, it seems like a good idea all around.

Problem is, I don't drive and don't have a license. Driving schools look very expensive, and I don't currently know anyone I can train with to learn with a learner's permit for free. I did some training with a learner's permit with a sedan many years ago, but never followed through with a license or vehicle. At the time, I didn't enjoy driving and found it stressful. I had social phobias and all the other drivers around were causing me enough stress I didn't want to proceed. The main reason people kept pushing me to drive was to get a job, but the idea of working a job, where the majority of the profit from your labor goes to the shareholders, CEO, etc and then you use the majority of what's left, to pay a landlord, none of that sat right with me. I just figured I'd never drive and was at peace with it.

After researching options, like bike touring, disperse camping in national forests, trying to buy a small plot of land and having some kind of shelter there, converting a bus or van seems like the best long term way to put a middle finger to capitalism I could probably sustain. I think having a shelter with basic amenities is something I'd likely want to have long term and having it mobile sounds really nice. The other options sound like too many legal regulations, too expensive, would require a vehicle anyway for transporting materials, or like something I would probably have difficulty sustaining.

I've made progress with my phobias and feel like having an actual good incentive to drive, to never pay a landlord and live freely, would help me push through the discomforts of learning. But now my options are pretty limited. Has anyone here learned to drive at a later date? How did you do it? My immediate family isn't in a position to help me much. My mother is old and ill, and no longer certified to drive, and my brother is many states away. Anyone have any input or ideas?