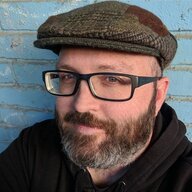 Semi-retired traveler
Staff member
Admin
Joined

Aug 4, 2006
Messages

9,922
Location
Website
Hey folks, I got this email the other day and I think it might interest some of the folks here on StP, so I'm reposting the email in it's entirety so you get the whole story:
Dear squatter allies,
I am compelled to spread the word about this project:
an organization called Land Action, started by my friend Steve DeCaprio (of squatter fame), is raising money toward their goal of starting one hundred new "urban micro-farms" in Oakland in the next five years. (More info below.)
Land Action is an awesome organization that has done much legal defense work for squatters and others facing eviction—they try not to use words like "squatting" in their solicitations for funds (because it sounds controversial), but that is exactly the idea behind their micro-farms proposal. They already have at least one demonstration of this concept, complete with a resident caretaker for the farm who is housed in a "tiny home" on the formerly abandoned and vacant lot.
I see this as one brilliant solution to land speculation run amok in Oakland. Please consider donating to their project or sending this request along to other interested people you may know. I've been away from Bay Area for a long time, but I know that this is one of the most exciting squatter campaigns in recent memory.
Also, a special hello to some of you whom I haven't connected with in many years! Please feel free to be in touch—I'd love to have you as a pen-pal.
Thanks for your attention in this matter!
Much love,
Hannah
-------------------------
A letter from Steve DeCaprio:
Dear friends, allies and supporters,
I am writing to announce that Land Action is launching our campaign to create 100 farms in Oakland in the next 5 years.
Land Action has had many victories since I founded the organization in 2011. Recently Land Action was able to prevent the eviction of gardens in Oakland that the city had planned to sell to developers. Not only were we able to stop the evictions, but we were able to develop a framework with the city and the county to create more gardens, farms, and conservation projects on abandoned properties throughout the city.
However as we move forward we have a huge challenge.
First, it is uncertain if the understanding we have with the city will remain in place as we move forward. There is constant pressure by developers to acquire the properties that can be used for urban agriculture and open space. Also, there has been a change in leadership within the city of Oakland.
Second, even if the city and county follow through with our agreements Land Action needs to build the capacity to reach out to our urban agriculture community as well as facilitate the setup of these farms throughout the City of Oakland.
Because of these challenges Land Action has decided to move forward with a campaign to create 100 farms in Oakland in the next 5 years so we can mobilize support to force the City of Oakland to maintain its commitment to the urban agriculture program.
Land Action has already facilitated the establishment of the Buried Seeds Medicinal Garden. Now we have 99 farms to go. Land Action is advocating the microfarm approach where tiny homes are built on these sites so that stewards can access low cost housing thus making these farms economically, environmentally, and socially sustainable.
For Land Action to be successful in this campaign we need your support.
As we launch this campaign we have set a goal to raise $35,000 in the next 40 days.
We need your support!
Go to our website
http://land-action.org
and donate today.
Steven DeCaprio