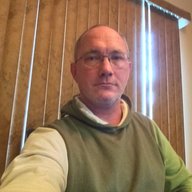 Joined

Feb 17, 2019
Messages

2
Current Location
Hello people.
I got the wander lust back in the 1980's but I've been stagnant for the last 20 years. Realizing that being a drone in a job that I don't like for the rest of my life is a horrible thought and a waste of a life I'm about to just pack up and do the walk I've always wanted to do.
I've done a fair amount of research and I've backpacked tens of thousands of miles (I realize what it means to kick out long days for a long time) and I'm open to any suggestions/hints.
I'm in So. Cal. now and would prefer to walk every step of my desired loop. To cross the desert I've resigned myself to the fact that I'll need a beefy stroller because I can't possibly carry enough water for the longer stretches.
Anyway, hi folks.