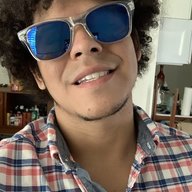 Joined

Jul 6, 2020
Messages

5
Location
So I'm new to the board-
My name is Alex.

I traveled in my car across the country before settling down, it's been a few years and the boredom is heavy. The plan is to get to Cali with a friend and split the balance, or get another junker and drag myself from here to there. I'm looking to build a homestead out north in a few years, and I need to put a few more miles on my soul before I give it to the land.

I just wanna live my life and see things again, you know. To know there's even a community like this is nuts, I was in the whip with my dog for like 18 months back in the day. Can't wait to get a little more familiar with the vibes.