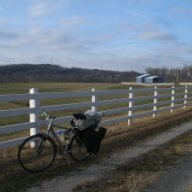 Joined

Feb 27, 2009
Messages

39
Current Location
...So they have no excuse. It's called the
Bill Emerson Good Samaritan Food Donation Act
, and it's federal US law, so it applies in every state. If someone tries to use the old "we can't give you that, it's a liability thing" on you sometime, it might be handy to know the name of the law, and then you'll be right
and
sound impressive and knowledgeable enough that they might back down and give it to you.
I don't read a lot of laws, as a general rule, but I read this one. It's pretty short if you want to read it yourself at that link. But basically it boils down to: A restaurant (or grocery store or whatever) can't be sued by someone who receives donated food from them, unless they're deliberately giving away stuff they think might harm you.
It does say state laws can override it, so you can either (boring) look up whether your state has any such laws or (zinger) let the person know that, whatever the laws are, there has
never ever been a case
of someone suing over spoiled donated food.
Last edited: