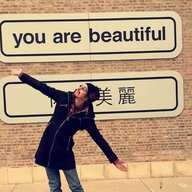 Joined

Aug 20, 2010
Messages

1,707
Location
Hey everybody! So the purpose of this thread is to get an idea of what kinds of food everyone would like to eat during the Jamboree. Considering the fact that we're going to be on an island I think it would be a good idea to brainstorm what we're going to want to eat beforehand so that we won't be going hungry out there. For breakfast I can make the typical breakfast combo of eggs, hash brown, bacon/sausage, and toast.

For dinner we have a bit more options; I can make rice/bean and chicken/beef tacos, hot dogs (both meat and veggie), or even my 7 Pepper Colon Crusher Chili (winner of the 3rd annual Slab City Chili cook off).

In the past we left lunch up to the individual to take care of, however is someone wants to volunteer to handle lunch then that is something that can be discussed.

Also, here would be a good place to mention any food allergies anybody has, that way we can be prepared to accommodate your specific needs.

Due to Covid-19 I will say that if you want to help with the cooking then you're going to have to wear a mask or bandanna along with gloves (which I can provide).