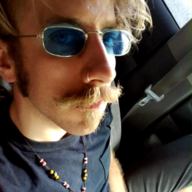 Joined

Aug 25, 2017
Messages

35
Location
Just never made an account. Cool community though, so here I am.

I'm a good ole Texas boy who got too deep into anarcho-communism which led to him dropping out of college to be a dirt bag. Been vagabonding for like two years or something. Been in the mindset for far longer. First year was on and off with hitchhiking being my introduction. Second year was living out of my prius and backpacking through Asia.

Really looking to long-term squat some place in the DFW area soon, which is what brought me back to these forums. Also been thinking about just renting a house and then airbnb-ing it out while I live in the backyard and inside the house when available. Soooo, if y'all got any links to resources or have any advice/tips yourself, lemme know.

Anyways, I know y'all don't really give a fuck and neither do I, but glad to be here.