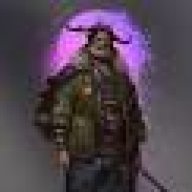 I'm a d-bag and got banned.
Banned
Joined

Dec 21, 2017
Messages

78
Current Location
Thats right folks, guarenteed minimum income is on its way and if your homeless or working poor living in Stockton CA you may already be getting an extra 500 bucks a month...
https://www.google.com/url?sa=i&source=web&cd=&ved=2ahUKEwiB1qWqidzfAhWDLn0KHVOuDysQzPwBegQIARAC&url=https://www.reuters.com/article/us-california-income/california-city-fights-poverty-with-guaranteed-income-idUSKCN1J015D?mod=article_inline&psig=AOvVaw1tBNoQWx2amXirwOl_UN4V&ust=1546964325953461
But it dosen't end there... get ready cause Andrew Yang is running as a Democrat for president in 2020 and he wants to give everybody 1,000 a month!
https://www.yang2020.com/
But that news comes with a bit of a downer... ya see Yang says theres really no choice, when vehicle automation (self driving cars trucks busses fork lifts etc) hit in the next 5-10 years, 20%+ of the workforce will go belly up, and thats not counting all the other jobs advanced automation will be (and already is) replacing... in essence he's saying all westernized nations are going to go into total economic collapse as all the jobs disappear, and the only way to preserve any form of normalcy is to hemorage cash to the tens of millions of soon to be jobless and likely homeless.
But then if that happens you think our plutocratic overlords in the less than 1% are going to stick around and have their bank accounts drained to pay for it or do you think they will jump on L-5 jets and become proud new citizens of the isle of man and pay 0 taxes?
Anyway this rolls I expect a whole lot more athoritarianism and no thats not something I look forward to.
So I expect STP will get a lot more popular soon. Your thoughts?