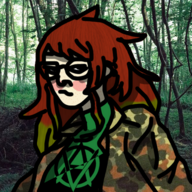 Joined

Apr 27, 2016
Messages

10
Current Location
I found a way to bypass the once every 24 hour/2 times a month limit for the xfinity free trials!!
step one
: install
Technitium MAC Address Changer
step two
: launch tmac, but that's pretty obvious
step three
: click yes to "allow this program to make changes to your computer"
step four
: click on wifi in the network connections list and then click random MAC address
step five
: click change now and wait for the message that says "MAC address changed successfully"
step six
: connect to any xfinty wifi hotspot, they are common around my area, lots of restaurants have them, densely populated areas usually have them to
step seven
: depending on what os your running this will be different, windows 8-10 will be clicking on "no open web browser" i belive it automatically opens on window 7 and under (and apple computers i think) when you open the web browser, this also works on 8-10
step eight
: scroll down till you see sign up on the right side of your screen and click it
step nine
: click on the 2.95 hour and click the 0.00 trial, then put in a zip code and a random email address, as long as it has a real email ending, like @gmail.com, then click start session (sometimes it skips right to the start session page!!)
step ten
: enjoy your free hour, and when it expires do it all again!
this process only takes ~30 seconds to do once you know what to do, sometimes it will make your wifi receiver not register any wifi signals, just restart your computer if this happens, sometimes it just wont connect to the hotspot, just change the MAC address again
you can change your MAC address on your phone to, but the phone has to be rooted/jailbroken to do it and you need an app, not sure of the name of it though just search MAC address in the play store
Hope this helps!!
Last edited: