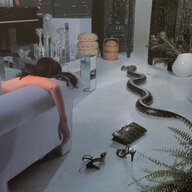 Joined

Jun 28, 2017
Messages

22
Reaction score

20
Homebase
Hey all,
I'm an indie filmmaker making a love story between two young men set in the world of homeless travelers. Back in college, all of my friends (and some lovers
) were travelers. I never lead that lifestyle myself but I was close to that world and as a filmmaker, it's always something that I've been interested in portraying.
For my film, I want to do an actual road trip across the country with the two lovers and want to connect with actual travelers out there who might want to be in the film along the way. You don't have to be actor, just down to act
Musicians too! I want the depiction of the vagabond lifestyle to be legit, with real stories and actual travelers.
I'm also looking for stories and general info about life on the road. The challenges, the freedom, the good times, the bad. Any performers would be paid and anyone who helps out would be credited in the film. FYI this is a SUPER indie film. I'm just looking to make a cool, psychedelic, indie film about a way of life that most people don't know about all in a POSITIVE light.
We're probably not filming until the spring but I'm just getting the conversation started. If this sounds interesting to anyone, hit me up! Thanks for checking this out.
Cheers,
Chris
Last edited: