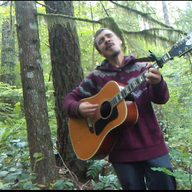 Joined

Apr 11, 2018
Messages

44
Location
is it possible to be healthy and constantly on the verge of suicide? I feel like I eat pretty well and drink good water regularly and get good exercise but my body is just falling apart from the inside out because I hate myself and the universe. any known remedy?
it seems that I won't be connecting with anyone any time soon/ever (which seems like potential remedy) since I don't actually think this reality is worth putting effort into, or experiencing to begin with... but I still can't kill myself yet so I'm stuck here for now and this waking up sick most days and having chronic pain all day every day at age 24 thing is a little bit tiresome. obviously I wouldn't expect anyone to take me seriously since I'm basically just a piece of trash whining on the internet but feel free to insult me or just say anything you want regardless of its relevance, because communication is pointless anyway! who fucking cares what we write!
bet you won't make that elongated flight scheme wake up at 5:30, tho.