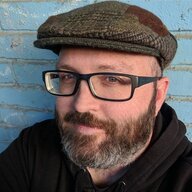 Semi-retired traveler
Staff member
Admin
Joined

Aug 4, 2006
Messages

9,659
Location
Website
Just a quick announcement to let folks know that I have improved the way ban reasons are displayed in the offending user's signature:
This should hopefully make it easier to read, as well as providing a link to our new section,
Den of the Banned
. Unfortunately the link is not dynamic (i.e. directly linking to the thread in question) but only links to the forum section itself, since I don't currently have a way to make that work. But at least this way folks can easily click the link and find the appropriate thread in that forum.
Note that this is a generic message that appears in the signature area of
all accounts that have been banned from StP
; so for accounts that received a ban hammer before that forum was created (about 2-3 weeks ago) there won't be a thread available with details of why the user was banned.
Hopefully this is just another baby step towards making it a little more clear why certain people get banned from the site and eliminate some of that mystery when it happens.