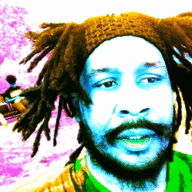 Joined

Oct 10, 2019
Messages

35
Age

34
Location
Website
We all junkies and we gon die junkies...
We all have something in our lives that we should let go but we won't...
I honestly think we can't...
Whether it's thoughts, feelings, or materials...
I think that's what makes us human...
As humans we should not die living our lives trying to defeat addiction but to understand our addiction and not allow it to have full control that is what makes life worth living...
Addiction is apart of life...
Acceptance is to live life...
So to live life trying to defeat addiction is an addiction in it's self and how would you defeat that addiction???
SUICIDE is the only other answer I could think of yea it's scary to most and easily doable by all but its not life... ACCEPTANCE is hard, a never ending battle, but it's life nonetheless...
Unnecessary things will be used to live life and end life...