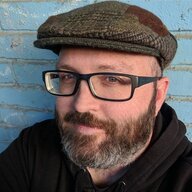 Permanent Wanderer
Staff member
Admin
Joined

Aug 4, 2006
Messages

10,325
Location
Website
Hey folks, I'm testing a new system where people can suggest ideas and solutions for questions people have about how StP should work. This new section is tentatively being called 'punk parliment' and it uses a addon for our forum software that lets people upvote and downvote suggestions for StP. The most upvoted suggestions will be implemented and less good suggestions will be filtered to the bottom.
I've removed the upvote/downvote addon as it didn't really make sense for what we were trying to use it for and i think the interface confused a lot of folks.
So, with that out of the way, here's the first topic for your input:
I'm planning a restructuring of the message board sections as outlined below:
Around the Campfire


Introductions

(no changes)

Travel Stories

(no changes)

Punk Parliament

(new section)




Finding Others (Crust List)

Where to?


Destinations by Region

(no changes)

Events / Gatherings / Festivals

(no changes)

Urban Exploration

(no changes)

StP Dirty Scouts Jamboree -->

moved from Around the Campfire to here

2018 Jamboree
2017 Jamboree
2016 Jamboree
2015 Jamboree
StP Fest III (2009)


Getting There

(no changes)




Boat Punk / Sailing
Other Forms of Travel


Preparation


Equipment & Gear -

nuke/delete -->

sub-categories below will be moved to root/frontpage/preparation

General Gear Discussion

(no changes)

Clothing

(no changes)

Backpacks & Pouches

(no changes)

Musical Instruments

(no changes)

Portable Shelters

(no changes)

Sleeping Bags & Bed Rolls

(no changes)

Stoves & Cookware

(no changes)

Technology

(no changes)

Weapons & Tools

(no changes)




Making a Living ->

rename to Finding Work & Making Money (Money, Work, & Food?)

Where to Sleep / Finding Shelter / Sleep for Free

(new section)

Staying Healthy

(no changes)

Addiction & Recovery

(new section)

Wilderness Survival -->

possibly merge with where to sleep?




Lifestyle -->

rename to Travel Culture




Art & Music -

art merged with hobbies & projects below


-

music gets own section, posts moved


-

movies gets own section, posts moved

Travel Music

(new)

Travel Movies

(new)

People & Cultures - not sure what to do with this, we have some good news articles here?
Sex & Relationships

(no changes)




Off the Road

(new category)




Squatting --> rename to Squatting & Alternative Housing
Alternative Housing -->

merge into Squatting & Alternative Housing

Your projects & websites -->

rename to Hobbies & Projects

Politics & Anarchism

(no changes)

General Banter

(no changes)




StP Headquarters

(no changes)




Squatters of the Round Table
StP Projects

StP Podcast (Archived)
2013 Podcast

Website Announcements
Questions & Feedback

Help Area

(possibly move to a sub-category in introductions)





Resources -->

rename to wiki to make more obvious you can contribute info

Pet Resources
Anarchist Information
Resources for Bicycle Travel
Train Hopping Resources
Hitchhiking Resources
Sailing & Boat Punk Resources
Other Forms of Travel
Travel Gear & Equipment
Job Resources & Making Money
Staying Healthy on the Road
Wilderness Survival
Urban Exploration
Van Dwelling / Rubber Tramping
Events, Gatherings, and Festivals
Squatting Resources
--------------------------------------------------------
Okay, so that's it. Feel free to make your suggestions, post opinions, click on the upvote and downvote arrows next to each posts to praise or smite opinions and lets see how this all works out.
Last edited: