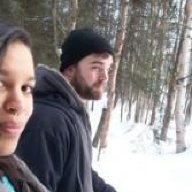 Joined

Mar 22, 2009
Messages

177
Location
My friend was talking about how rad it would be if there was an mmorpg where everyone plays dragons. and I told him all of my ideas for it off the top of my head.

There are three types of dragons that I thought of. The air dragons, who can fly but arent very skilled in hand to hand combat but have this psychic mind control kinda dealy that gets stronger and more advanced as you level up in the game to the point of taking complete control of certain opponents mind causing them to self destruct or fight for you(briefly). Then there are the land dragons who cannot fly(this is where he scoffed and said dragons are supposed to fly) but are very skilled in hand to hand combat and can kick some serious ass. Then there are the earth dragons who are the only ones who can breath fire(this is where he started to look pissed) and they are the dragons that keep the world running functionally. You know how the core of the earth is piping hot? Well its these earth dragons who keep it that way. Like moles they have poor eyes sight and can only cruise the land in the night time. Where they can whomp your ass with their fire breath, and if you are to go into a cave and are any of the other dragon types you are going to have trouble seeing but an earth dragon can getcha in a heartbeat cause he is adjusted.


I dont think those were bad ideas at all. But he told me flat out that its a stupid idea and that nobody would ever want to play that game...

"I would play that game" was the last thing i said to him on the car ride home.