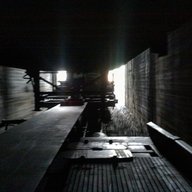 Joined

May 22, 2015
Messages

192
Reaction score

320
Homebase
I've read a lot of comments lately about what a true hobo/vagabond is or isn't on StP and r/vagabond lately, which I completely understand. However, with that said, I think there's a way for people who hop freights, hitchhike, etc. to coexist in a way that respects one another. Personally, when I'm on the road I do my best to treat everyone I meet as though they have something to teach me.

I don't pretend that I'm a true hobo or vagabond because I'm simply not and they seem to appreciate it when I'm upfront about it. I just explain that I'm here to observe and learn, i.e. to be a fly on the wall. I've never claimed to know what it feels like to be truly homeless or on the road for an extended period of time, because I've never been there and probably never will be. On top of that, I try to help whoever I hangout with during my travels in whatever small way I can, buying food, cigarettes, whatever. I feel like when you approach hobos, tramps, etc. with a neutral, nonjudgmental attitude it makes it a lot easier for everyone to get along. I also always do my best to learn on my own, i.e. through research or experience, before asking unnecessary questions.

I think that with this attitude one can be a "hobby hobo" or vagabond without being an oogle. Then again, maybe I'm wrong. What are your thoughts?
Last edited: