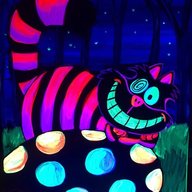 Sometimes traveler is traveling.
Joined

Jul 28, 2011
Messages

4,157
Reaction score

3,888
Age

63
Homebase
Amazing they let her be!!! There is a vid at the link. She looks like an amazing woman - one to have met. She said she was arrested, bitten, gassed and tazered, If you follow the link to vid, then on to youtube - there are more vids of her.
____________________________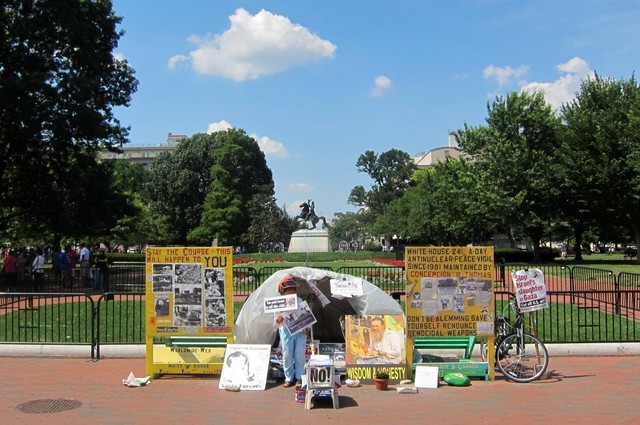 Concepcion Picciotto, a homeless anti-war protester has died at age 80, after occupying an area outside the White House for over 30 years. Ms. Picciotto is a Spanish immigrant, who is known by many as "Connie" or "Conchita."
She began the longest running political protest in US history out front of the White House in 1981. Since then she has literally lived at the spot, spending 24 hours per day and 7 days a week at the vigil that she created.
The vigil showed a variety of anti-war and anti-nuclear slogans and had coordinated with local anti-war activists to provide information to passers-by.
Over the years, Picciotto's vigil became a DC landmark for many, and a meeting place for activists.
Throughout the duration of her occupation, she has been attacked my police and citizens alike, arrested, and the government has many times attempted to eject her from the site. However, local support had managed to keep her where she was for 33 years. Recently, her health took a turn for the worse and she began staying at a local homeless shelter where she died on January 25th.
Last edited: