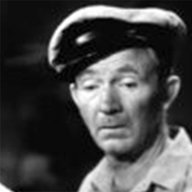 Joined

Mar 5, 2019
Messages

292
Age

60
Current Location
A compound bucket is 5 gallons. You pour off 4 and a bit gallons post-fermentation. With a reasonable yield, when you freeze the results, you have almost a gallon of high-octane peachjack.

Much too good for the pigs till they mold. Ferment those bitches.

The pigs will dig the slimy dead yeast and fruit residue (the part you don't use to make bread and sourdough starter) even more than they will dig the fresh peaches, although there will be less of it of course. Brewery waste is some prime pig chow.
Last edited: