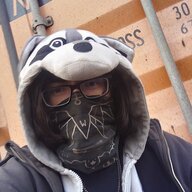 Joined

May 31, 2022
Messages

25
Reaction score

45
Location
Hi, my name is William. I am 22 years old and from Los Angeles, but I live in San Francisco right now. I've been doing a lot of research about vagabonding for the past 3 months and found out about this site from /r/vagabond. I'm heading out July 1st and taking a indefinite break from my "normal" life to travel, explore, and cross off some things that have been on my bucket list since childhood.
I first started looking into vagabonding and train hopping when I was in middle school and daydreamed about it a lot to the point I even created a whole Amazon wish list of the things I would need to satiate my wanderlust. However, the reality of being only 12 at the time hit me in the face and I tucked this dream away in the back of my soul's filing cabinet. After finishing high school, I moved to SF for college, but dropped out a year later after finding the job I currently have at a company in San Jose doing network & systems administration. While living and working in the Bay Area, I did do some traveling, but they were mainly road trips either solo or with my then GF. When the pandemic hit, my inner desire to give vagabonding and train hopping a try came roaring back, however I didn't take many steps to further that goal until recently, mainly due to my relationship collapsing along with my decision to put more of my time and energy into my job. After working there for nearly 4 years, I feel exhausted and ready for something different. I do not want to waste my early 20s being a 9 to 5 corporate drone with 24/7 on-call duties.
My goal for now is to make it to Boston before the end of the summer. One of my cousins lives out there and I'm going to go visit him. I plan to get there through a combination of hitchhiking and train hopping. From there, I plan to go south as the fall and winter approach...possibly going to Mexico as well.
I'm open to any possible travel partner(s) as well.
I would be grateful for any advice or information you could give me on this subject, feel free to ask me questions, and thank you for your time.