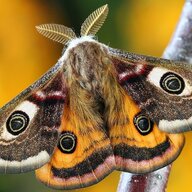 Joined

Aug 17, 2021
Messages

3
Reaction score

2
Homebase
Hello everyone, I'm Lone Moth. I first stumbled across this site a few years ago, lurked for a while, and I figured now was the time to finally register and join the community.

So why am I here? I want a fresh start in life. Due to financial issues, I've been living with relatives since graduating college, unfortunately said relatives are emotionally abusive and toxic to my life. My dad is a perpetually angry, Trump loving, spiteful person and my aunt is a religious zealot. I can't stand being around these 2 individuals anymore, and the small town I live in is a miserable place to live, so I've decided I'm finally ready to leave it all behind and travel the world.

I'm not quite ready to hit the road just yet. I want to read up some more on tips and advice for how to survive on the open road. I've been busy reading the various topics here on the forums, got plenty of questions to ask, overall I want to make sure I know what I'm doing before I make such a huge change to my life. Looking forward to learning more and hopefully living a better lifestyle.