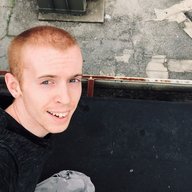 Joined

Nov 26, 2020
Messages

4
Reaction score

4
Location
Hey everyone! My names Hunter (m22) and I've spent the last 2 years bouncing around Georgia and working my ass off trying to get my Wildlife Management certification so I can start working in some National or State Parks. Now that I've finally reached the finish line I'm hoping to figure out a good way to jump into the travel-lifestyle without crashing too hard. As a kid I was a military brat who had to move all around the country due to both of my parent's work. I've been all across the Southwest and Southeast through the years. After graduating highschool I had to live out of my car a few times, but, despite the hard times, it was incredibly freeing. Ever since then I've dreamt of finding away to return to that level of freedom on my own terms with more comfort and preparation. Now I'm hoping to achieve a tiny-home or van-lifer style with the help of STP.

It's exciting to begin working towards living free. I've already backpacked a few times in the last couple of months and am currently working on getting some better gear for me and my SO. She's a Type 1 diabetic so I'll definitely have some questions on how we can start travelling without the risk of her running out of insulin.

All in all it's awesome to be part of the community after wanting to do this for so long. There's lots of cool people here and lots to learn. I'm looking forward to talking to some of you guys, and finally living the live I want.