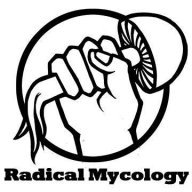 Joined

Feb 4, 2017
Messages

194
Location
Man, I apologize. I totally forgot about this for a few days. Anyway, here is what I have. Feel free to edit or suggest/demand anything as I am not an author by any means:
Detroit is an infamous city that can be very intimidating to some. Despite all the bumps in its past (and present), it has always been a collective of different type of people. From the juice bars and schwarma shops in Dearborn to the Polish haunts of Hammtramck, it is a very unique place. Though it can be dangerous (there are roughly twice as many guns as people), those with street sense need not be afraid. Detroit has a long history of art and music and currently hosts many proud artists and musicians. There is a strong DIY ethic in punk community houses like the Trumbullplex or underground bars like The Painted Lady. Because of the large number of abandoned properties
squatting
is alive and well here, from the eastside to the west. You can take the Gratiot bus from downtown and see some of the best graffiti in the country, all for a few bucks. Stop in to any of the many coney islands for 99 cent hot dogs, buy a loose smoke and 40oz from the corner store, and see a failed industrial city that is still alive and kicking.