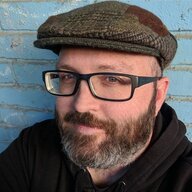 Semi-retired traveler
Staff member
Admin
Joined

Aug 4, 2006
Messages

10,223
Location
Website
hey folks, i'm hoping i can get your input for this portion of my book. basically it's a list of all the major cities in the usa, with a one paragraph description of each city. these are these cities i'm seeking your descriptions for, along with some i've done already. if you could reply with your one paragraph description of any of these cities, i'd sure appreciate the help!
Seattle, Washington -
Portland, Oregon - Once an epicenter of anarchist activism, this city is still more hard core than most when it comes to protesting (and promoting radical politics), but it's definitely gone through a lot of changes over the past decade or so. Almost a victim of it's own success, finding cheap housing has become a much huge issue in addition to a lack of available jobs, making Portland a good place to visit but a hard place to live. Summers are gorgeous here, and while there's not as much activity as there used to be years ago (punk shows, etc) there's still a decent amount of stuff happening here to make it worth visiting.
Eugene, Oregon -
San Francisco, California - SF is a beautiful city, but is also extremely expensive to live in. Gentrification has taken over most of this area, so while there's a lot of things to do and places to see here for the average tourist, there's not much of interest here for poor travelers. Haight street is where lots of hippies and travelers hang out to spange, and Golden Gate Park is where lots of homeless people hang out to sleep or do drugs. If you have just a little money, SF is worth exploring for the city itself and various oceanside locations like the Sutro Baths.
Oakland & Berkeley, California - While Berkeley was the epicenter of political movements throughout the 60's and 70's, these days it has a pretty basic commercialized college town vibe. Not much to see here other than perhaps People's Park, where you can see nut jobs yelling about whatever conspiracy is currently in their heads at the moment. Oakland, on the other hand, has had a great punk and squatter community in the past, although that's starting to go away due to the recent influx of yuppies from silicon valley, which has been gentrifying the city greatly.
Los Angeles, California - The home of Hollywood is a never ending concrete jungle that sprawls on for seemingly forever, with very little in the way of nature. Being so large, it's extremely difficult to get across without a car or taking public transit. Additionally, there just isn't much there worth visiting; the beaches are okay, but overflowing with tourists just about any time of year. Unlike most cities on the west coast, the people of Los Angeles have a generally shitty attitude towards each other, making it an unpleasant place to visit. The travel punk should avoid Los Angeles whenever possible.
It's worth mentioning that if you find yourself
hitchhiking
or driving up or down the west coast, doing so on the 101 highway versus interstate five is about a thousand times more fun. Whereas interstate five is clogged with traffic with depressingly boring scenery, the 101 (and Pacific Coast Highway) has amazing ocean views with lighter traffic, and drivers are much more open to the idea of picking up hitchhikers.
Boston, Massachusetts -
New York City, New York - Home of one of the most revolutionary periods of
squatting
in the United States, this city has a long history in activism and punk rock. Unfortunately the squatting hayday of NYC is long gone, with very few squats still existing today. NYC is huge, and it's expensive. It's literally a city that never sleeps and there's always something going on somewhere. If you've never been it's a must-see, as it's one of the most bustling metropolis' in the world.
Philadelphia, Pennsylvania - I once heard someone call 'Philly' the city where punks go to retire, and that seemed to be true in the years between 2001 and 2010, although I haven't visited since then. Philly has always been an epicenter of punk on the east coast due to it's proximity to every other city in that area. It was also well known for it's abundance of abandoned buildings, which had (at that time) resulted in one of the largest squatter communities in the United States. Due to the short distances between cities in this area, I recommend grabbing a cheap China town bus to NYC/Baltimore or hopping a train rather than dealing with the chaos of traffic while hitchhiking.
Pittsburgh, Pennsylvania -
Baltimore, Maryland - When someone asks me about this city, I've always made it clear that it's one of the dirtiest, shittiest cities I've ever lived, but filled with amazing wonderful people. I think most people I know living there would agree. Unlike most cities that have a 'good' part of town and a 'bad' part on the other side of the tracks, Baltimore is a patchwork of neighborhoods, making it difficult to navigate by foot since you can go from a relatively safe neighborhood to dodging bullets in the span of one to two blocks. Combined with extreme racial tensions and a high murder rate, it's not a place you'd want to be caught out at night. Baltimore has a great music scene though, and it's easy to hitchhike or train hop in or out.
Washington, DC - Interstates here have no shoulders and are arranged in such a way that it's not actually possible - to my knowledge - to walk out of the city. The homeless population is absolutely insane - comparable only to the bay area. It's all suits by day, but as the sun sets, the overwhelming population of home bums and crackheads make themselves known. Almost every building has a security guard charged with telling homeless people to kick rocks. Everything is ultra expensive, including anything worth doing/seeing. Overall this should be avoided. If Richmond is considered the Portland of the east coast, then DC is the east's Los Angeles.
Richmond, Virginia - Richmond could be thought of as the Portland of the east coast. The art and music scenes are vibrant and murals litter the crumbling infrastructure. The campus police patrol alongside the city police, and the police presence is extremely heavy. On weekends, it is not uncommon for a cruiser to be stationed - lights swirling - on every corner along major roads. The people are generally very nice. The city's main form of entertainment is bars, and on the weekends almost all of them have metal or punk shows.
Train hopping
in this city has become increasingly difficult over the past few years, and it's recommended you board a train elsewhere if possible.
Savannah, Georgia - This is one of the top three cities in the world for celebrating St. Patrick's day. It is also legal to walk around with an open container of alcohol as long as it's in a twelve ounce plastic cup. Savannah has also passed a lot of anti-panhandling laws in recent years due to the amount of gutter punks that are attracted to this area during the winter season. Cop presence is high in this city so if you're traveling in a vehicle it's a good idea to park far outside the downtown area. It's easy to hitchhike and train hop out of this area if you're careful and remain low-key.
Jacksonville, Florida - This is a large city that's mostly comprised of suburbs and industrial complexes. They have three moderately tall buildings in the eight block downtown area that they are quite proud of. For the average traveler, this city isn't going to be much more than a blip on your radar that you'll occasionally find yourself going through, but not spending much time in. Overall, there's just not a lot worth seeing. For train hoppers, it does have the largest CSX IM yard in the country, but should otherwise be avoided unless you have a good reason to be there.
Key West, Florida - Surprisingly, this city isn't filled with rich high-rise hotels, but instead maintains it's small-town vibe with many residential areas spread out over the two by seven mile island. There's one main tourist drag, and not all the beaches are accessible to the public, but there's still a surprising amount of places to explore here. Unfortunately there's virtually no where to sleep if you're on foot, and if you're in a vehicle you're better off parking on Stock Island to the east. Obviously there is a large community of people living on boats here, and there's even a small group of younger
boat punks
that spend the winters here and love helping others get into sailing.
— Mid west / south --
Atlanta, Georgia - The center of the southeast, the city of Atlanta is a hub for traffic, mediocre sports teams, and trains. Atlanta has been known as the connector in the south for hundreds of years, and therefore has many big yards throughout the city. While it is a nice city to visit, not so nice to squat in for an extended period of time. There is not a huge population of travelers and vagabonds here, and most people seem to not be fond of it for more than a short stay. Overall, Atlanta is a place to visit for sure, but there will be lots of rides heading out of there when you are ready to leave.
New Orleans, Louisiana - This is widely known as a mecca for punk travelers, mostly due to it's combination of great weather (during the winter), open container laws, and number of squattable buildings. Unfortunately this has led to a rise of gutter punks making a mess and aggressively panhandling people to the point that it's become a serious issue in the city and police will often profile people walking around with backpacks in the French Quarter area. Otherwise, this is a great place to spend the winter, especially if you're looking for work during the Mardi Gras season.
Austin, Texas - While most travel punks avoid Texas like the plague due to it's staunch conservatism, Austin is the one city that is the complete opposite of the state it lives in. It's a very liberal city with a college town vibe, and definitely fits my 'Goldilocks' scenario for a city that is neither too big, nor too small. It's bike friendly, easy to find work, and has countless nature spots just a short bike ride away, making it easy to camp out and avoid rent. All these factors make it a great place to work and save up money for the next leg of your journey, but the summers there should be avoided due to the extreme humidity.
Louisville, Kentucky -
Chicago, Illinois -
Detroit, Michigan -
Minneapolis, Minnesota -
Missoula? Montana -
Denver, Colorado -
Hawaii & Alaska? -
Brief descriptions of
canada
and
mexico
?
Last edited: