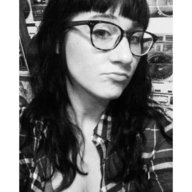 Joined

Mar 9, 2016
Messages

13
Current Location
Hi, guys. I initially came across this board while doing research into the best channels to promote a new web-series about crusty kids on and wish I'd found it sooner... like when I was still on the road.

My life has always been almost comically contradictory. I went from being signed to one of the biggest agencies in Toronto to living under a bridge in a manner of months at age 20, from a beachfront mansion to riding freight with a broken leg in the same time span several years later and that's just the beginning. Throughout it all, I planned to share my story and I'm ecstatic that I've finally taken steps towards doing so.

As I mentioned, I initially came here to share NO FIXED ADDRESS (the web-series I created/wrote) with my fellow misfits, but now I'm eager to hear your stories as well.

Excited to explore this community further.