Joined

Jun 8, 2017
Messages

2
Reaction score

0
Location
I'm trying to assemble a bug out bag/ vagabond bag for myself. In the survival community, a bug out bag is a bag that supports a person surviving for 3 days when moving from a dangerous location to a safer location in an emergency. I have a mediocre bug out bag and would like to convert it to be able to support being a vagrant traveler as well. I would like to upgrade the bug out bag's backpack as I find it too small to hold all the things I need.
The question is, what size bag should I get? I've got a low budget, probably less than $100. I considered military surplus bags, but after some research, decided a modern hiking bag would better suit my needs for the same or better price. I want to buy the
TETON Sports Explorer 4000 Internal Frame Backpack
on amazon, especially now that it is on sale for $55 and free shipping.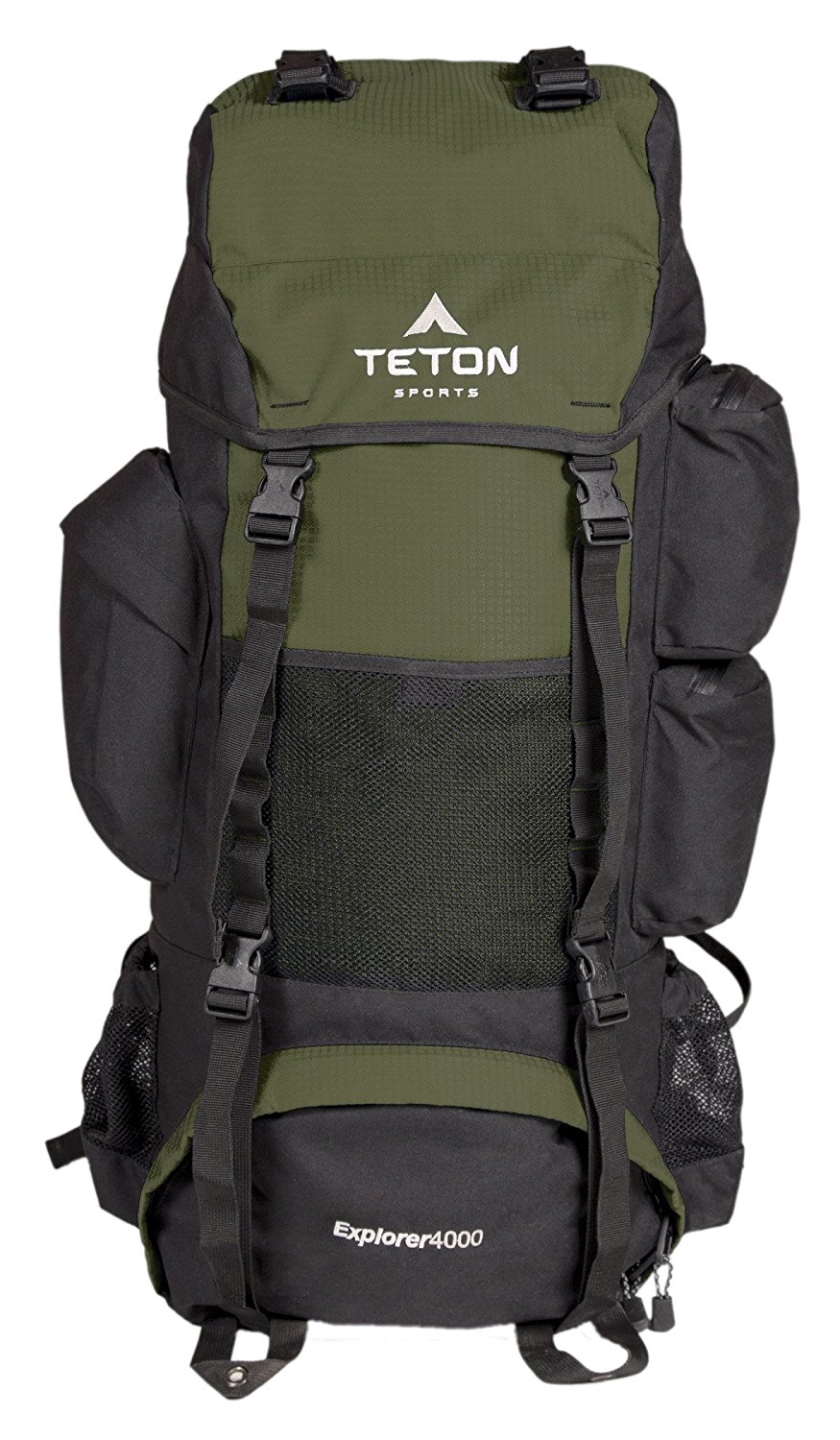 Has anyone used this brand of pack? The reviews are about as good as they get, with 4.4 stars from over 1,400 reviews. It is 65 Liters. There is another version called the Explorer 3400 that is 55 liters.
I'm 5'6", 175 pounds, and in reasonably okay shape.
The pack needs to help me in:
-Travelling by foot, car, train (maybe), bus, etc. (must not be too large or heavy)
-Shelter from the elements(Tarp, clothing)
-Sleep gear (sleeping pad, sleeping bag)
-Getting water
-Getting food (from society, not the wild)
-Protecting myself from people and animals (weapons)
-Lighting
-Entertainment (small 12 inch laptop, small books, chargers, etc.)
-Personal hygiene
-First aid
-Taking pictures of my travels (small photo kit with lenses, batteries, etc.)
The bulk of my camera gear, sleeping bag and pad, and food make me want to get the larger 65 Liter pack.
In summary:
I want to buy a cheap but quality pack. My wants are above average in terms of what I want to carry, so I'm leaning towards a 65 L pack. I want to be able to travel a reasonable distance on foot.
What size pack do you use?
What pack do you use?
How long have you been traveling?
How much stuff do you carry?
Are you happy with your amount of equipment?
What size pack do you recommend?
Have you used or heard of Teton as a quality brand?
Thanks.
Last edited by a moderator: