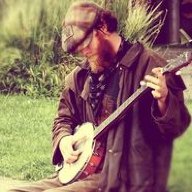 Joined

May 3, 2008
Messages

838
Current Location
I'm not attacking you, I addressed you. Sorry you feel as though you're being attacked. I assure you I am not. But it's my perspective against yours I guess. I apologize if I made you feel that way.
Sorry man, but that was a personal attack, it's not that I "feel" as though I'm being attacked. You attacked me by going after my motivations, rather than addressing my argument. By making it about how I "
want
to control people", you're making the discussion about me as a person, rather than addressing the argument presented. It's not a matter of perspective; objectively, you made a statement that attacks my character. Either you did it consciously, or it was a mistake, but please don't try to play with sophistry to try and make it out like it didn't happen.
The argument isn't about whether or not I want to control people, the argument is about the effect of gun regulations on deaths.