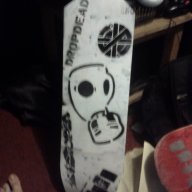 Joined

Aug 8, 2014
Messages

4
Location
Hopefully this is the right board, I figure the topics are similar enough though

Anyone have experience with growing plants or raising animals? If so I'd really like to hear about your thoughts on it. But first, some of mine...

I took up gardening last summer for the shiggles of it and found what I think will be a lifetime hobby. Its just so fascinating putting seeds in the ground and months later having tasty plants you can grab a meal off of. Making and maintaining a garden is a fantastic feeling to me, and it is a great way to get an understanding for our innate need to cooperate with Mother Nature.

Not specifically food, but keeping a fish tank is another awesome hobby to have. I've kept (and bred a few) of random fish like bettas, guppies, freshwater shrimp, a piranha and way more. I've read that you can grow tilapia fairly easily and that it is edible. Another bonus to growing fish is that fishtank water is great nutrients for your plants, which leads to mentioning aquaponics, which is like hydroponics but with fish in the water. I think that idea is super neato but a lot of the equipment is pricey so I just stick to dumping fish water on my plants and they seem to really like it.